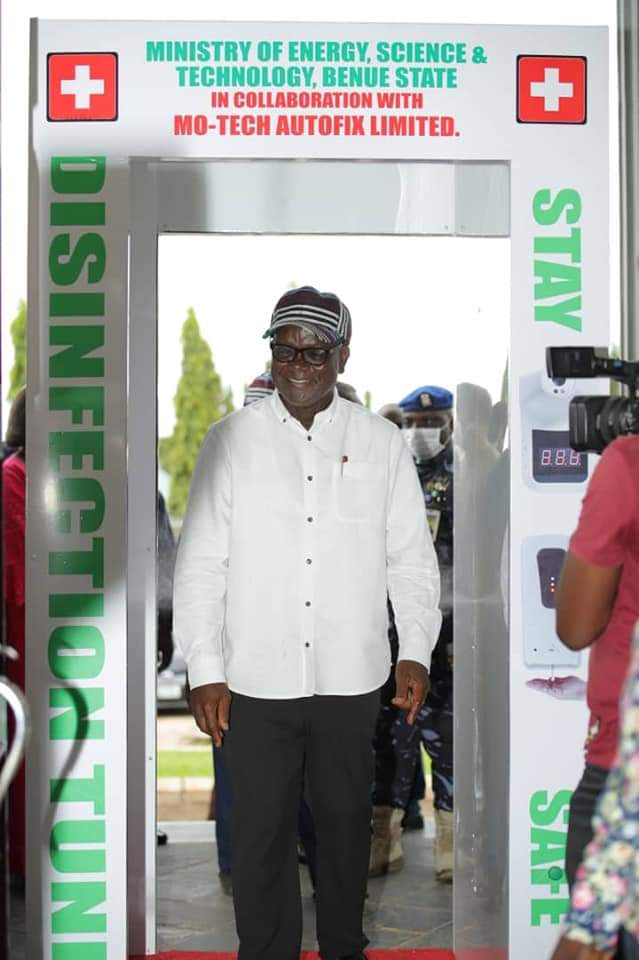 The Ministry of Energy, Science and Technology in Benue State said they have produced ventilators and disinfectant tunnels as part of efforts to curtail the spread of COVID-19 and other droplet diseases in the state.
The Commissioner, Mr. Godwin Oyiwona disclosed this when he received on courtesy visit, members of the Correspondent Chapel, Nigerian Union of Journalists, Benue State Council, in his office in Makurdi.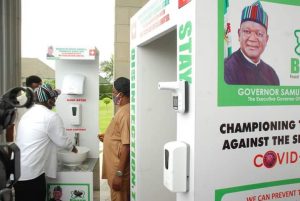 Mr. Oyiwona told journalists that during the COVID-19 lockdown, the ministry in conjunction with some young innovators produced a locally fabricated ventilator while some lecturers at the J.S. Tarka University of Agriculture, Makurdi also produced one.
He said the ventilators have been presented to the Government which has further set up a committed to get in touch with relevant bodies to certify them for use by the general public.
He assured that as soon as the ventilators are certified among other things, Benue state would be producing most of what she would be using.
READ ALSO: Samsung Group Titan Lee Kun-hee Dies Aged 78
He said the ministry in collaboration with National Center for Research in Chemical Technology, (NARIT), also produced hand sanitizers which hav been certified by National Agency for Food and Drug Administration and Conttol, (NAFDAC) saying it is also part of contribution to safeguard the lives of the people during the pandemic.
According to him, while the world was also grappling with how to sanitize their body, the ministry decided to think outside the box and produced a disinfectant tunnel and a digital hand washer containing a soap dispenser and a drier.
He explained that the disinfectant tunnel is not to prevent COVID-19 alone, but also for the prevention of other air borne and droplet diseases.
The Commissioner explained that apart from the infrared thermometer, every other material used for production of the ventilators were sourced locally leaving the Ventilators at the unit cost of N2.5million instead of N12 million for a foreign one.
He further disclosed that plans are underway to produce something that will assist farmers in the state on their farms saying Benue is an agrarian state and need to ensure that they do their work with ease.
He expressed commitment of the Ministry to partner with the media to showcase Benue to the world saying the ministry needs more money to carry out research, adding that as the ministry gets money, it will showcase more innovations to the world.