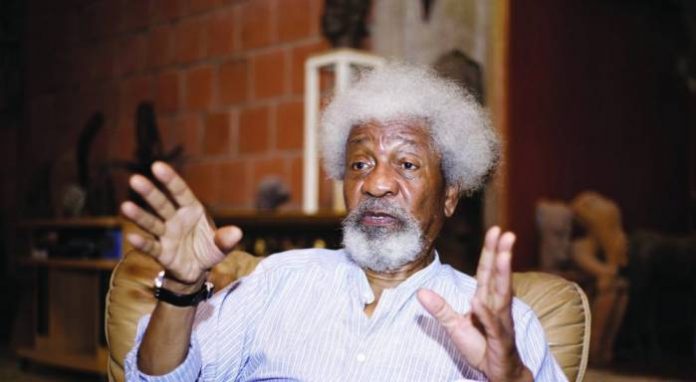 Nobel laureate, Prof. Wole Soyinka, has said the regime of the President, Major General Muhammadu Buhari (retd.), has run out of steam in the fight against corruption.
According to him, this has resulted in the judiciary being manipulated by powerful people in the country.
The playwright spoke on Wednesday during a television programme, Kakaaki, on AIT, which was monitored by our correspondent.
Soyinka said the system had become corrupted so badly that court cases were being stretched out through technicalities.
"There are so many people who should be in prison if this government had not run out of steam, and so the system is being manipulated. There are cases where the prosecution had reached the level where evidence had been given on governors who had been stealing and depositing in bits and pieces so as not to flout a certain regulation. I mean cases have been taken to that level and suddenly, silence. The EFCC, which I back solidly ever since the days of (Nuhu) Ribadu, in all kinds of ways, we no longer know the distinguishing from rights and left," he added.
READ ALSO: Minimum Wage/Salary Arrears: NUT Gives Bayelsa Govt. 14-Day Ultimatum, Threatens Strike
On restructuring and devolution of powers, the laureate queried why the National Assembly refused to take responsibility since the executive had been hesitant on the issues.
He said the struggle of some selfish lawmakers for committee positions where the "goodies are shared" made them accomplices of the executive.
"And it is the responsibility of the constituency to remind them of these derelictions, these failures to come up to scratch as expected when they come round next for elections," he added. (The Punch)