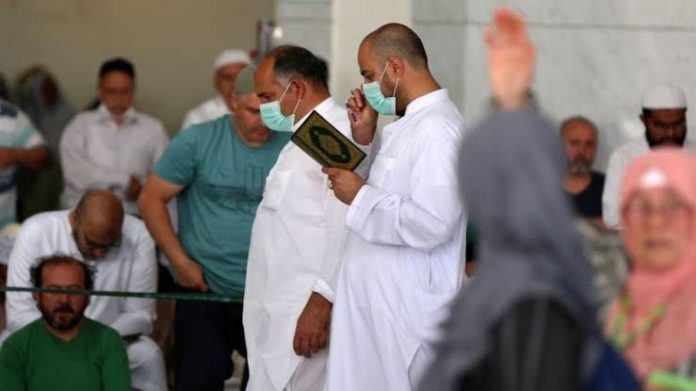 Mr. Chike Agwuncha, president of the Orthodox Judaism of Nigeria (OJN), has accused federal and state governments in the country of over reaction to the Coronavirus pandemic.
He maintained that if hasty and panicky reactions were not checked, the welfare of the masses would worsen, thereby plunging the country's economy into crisis.
This was as he maintained that the epidemic was caused by sins committed by man against God.
Speaking on the backdrop of closure of markets, restrictions of movements, closure of borders, etc, without putting adequate measures to ameliorate their effects on the masses, Agwuncha berated federal and state governments for deceit.
He stressed that they shout to the high heavens when in actual fact, the impact of the virus was yet to have a toll on the country.
READ ALSO: Traditional Worshipers Recommend Spiritual Cure To Coronavirus
He lamented that their hasty reactions had made almost everything like transportation, food items, etc, to skyrocket, thereby increasing hardship among Nigerians.
He attributed the emergence of the virus to grievous sins committed by man, which had been going on for a long time, maintaining that God was no longer happy with man over such sins as same sex marriage, homosexuality, lesbianism, celibacy, adultery, fornication, abortion, among others.
He said: "To me, the only solution which will end the scourge is for man to go back to God. Men have to atone for their sins for the Almighty to stop it permanently.
"All these man-made measures will not stop it. Nigerian case is laughable. Our leaders know that we are empty and have no solution. So, these empty noises are causing more harm than the disease."