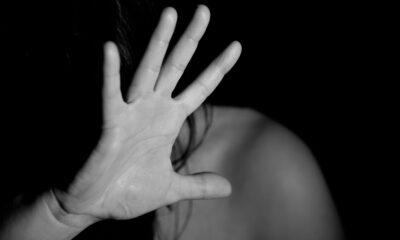 The Sexual Assault Referral Centre (SARC) in Borno has supported 606 victims of rape and other sexual violence in three years.
The manager of the centre,  made this known on Tuesday in an interview with the News Agency of Nigeria (NAN) in Maiduguri.
Mustapha said that from January to December 2020 alone, the centre attended to 105 victims.
"So far, the centre has provided 282 victims of rape with comprehensive services.
"We forwarded 94 cases to the Director Public Prosecution (DPP) of the state Ministry of Justice out of which 59 convictions had been secured.
"We now have four cases pending, five cases discharge while 26 are under investigation.
"I want to commend the state ministry of justice for providing 10 prosecutors to facilitate timely investigation and prosecution of cases," Mustapha said.
READ ALSO: Bandits Kill 8-Month Pregnant Woman On Kaduna Highway
On challenges facing the centre, the manager said:"we lack ambulances, and personnel to run the centre located in Umaru Shehu Memorial Hospital on 24-hour basis.
"We also have problems with our scanner and printer which are necessary for operations,"Mustapha added.
She urged members of the public to always report any sexual and gender-based violence
"People need to report these acts so that the perpetrators would be brought to justice and for the victims to get justice too," she said. (NAN)