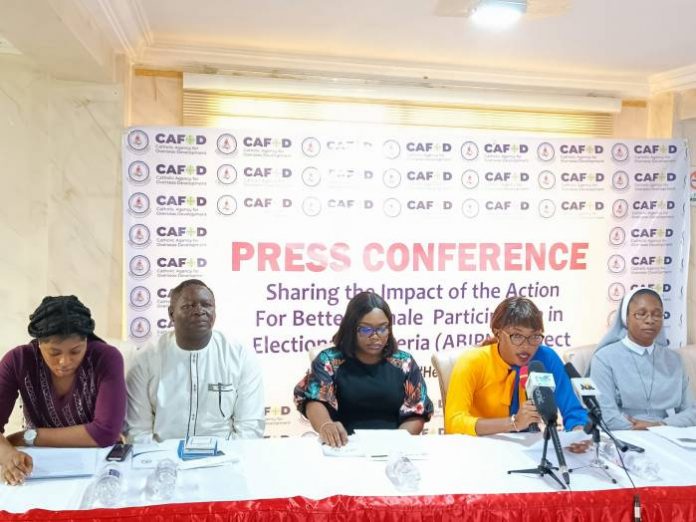 Centre for Women Studies and Intervention (CWSI) has reiterated its determination to curb marginalisation of women, apathy and passiveness in the electoral process through enhance participation in the 2023 general election.
The centre's Project Officer, Mrs Precious Uwubiti, stated this at a news conference, on Thursday in Abuja.
Uwubiti stated that the centre had executed projects in five communities in two Area Councils of the Federal Capital Territory aimed at increasing young females' participation in the 2023 general election.
She emphasised the need for the Independent National Electoral Commission (INEC) and security agencies to put in place more measures that would guarantee women and girls' safety during the election.
According to her, if adequate security is provided women will be encouraged to participate well in the election.
READ ALSO: Funke Akindele's Mum Died When Most Needed – Lagos PDP Women Leader
The project officer explained that youths make up over 70 per cent of the country's population with young women and girls accounting to be more.
"INEC and security agencies should provide the enabling environment for women and girls to be encouraged to participate in the forthcoming election.
"Women have the mind of mother, they care about welfare and the future, if interested with anything they would not fail."
She observed that young women and girls within the ages range of 18 to 35 were largely not represented in decision making and governance.
According to her, they are often reduced to agents of political violence during elections while a number of other young persons show little or no interest at all in elections and its processes.
"In order to address female marginalization, apathy and passiveness in Nigeria's electoral processes the centre implemented the Action for better female participation in elections in Nigeria project, being supported by the Catholic Agency for Overseas Development (CAFOD)."
Collaborating, the agency's Communication Officer, Mrs Omolola Mamedu, said the agency was concerned with the protection of women and girls' right based on the conviction that all men and women are equal and indeed, they have right in the society.
"We protect women and girls right, we also promote equality for both gender.
"Giving justice to women is the same as giving justice to men, it is the only way to build a balance society." (NAN)