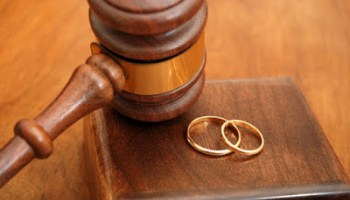 Mrs Bimbo Olajumoke, 49-year-old dealer on fabrics, on Friday, told an Igando Customary Court in Lagos that she caught another woman cooking for her husband.
She made the statement while responding to a divorce suit filed by Gbolahan, her husband of 23 years, that she (Bimbo) was troublesome.
"My husband relocated us to his house in Ikorodu, Lagos and rented another apartment in Ikotun claiming Ikorodu is far from his working place in Ikotun.

"I sell clothes in Idumota, Lagos Island and I go from Ikotun; I never complain of distance.

"Since my husband insisted on living alone in Ikotun, I always take food to him every week.

"He told me to stop bringing food for him and stop coming to his house.
"There was a day I went to his house unannounced when he stopped picking my calls and I saw a woman in his kitchen cooking," she said.
The mother of three said that the children told her that their father told them to vacate the house in Ikorodu that he had sold it.
She begged the court not to grant her husband's wish for the dissolution of the marriage that she was still in love with him.
The petitioner, Mr Gbolahan Olajumoke, 52, had approached the court to seek for dissolution of his marriage claiming his wife was a troublesome woman.
He said that his wife's behaviour changed after he married her.
"My wife was cool and gentle when we were dating, but after the wedding, she became a demon.

"She is a trouble maker, she fights with me, my family, my friends and even neighbours.

"Because of her frequent fight, I had to relocate to a different area," he said.
Olajumoke told the court that his wife sometimes goes out and do not return home until the following day.
He urged the court to dissolve the marriage as he was no longer in love with his wife.
The court president, Mr Adegboyega Omilola, urged the estranged couple to come for Alternative Dispute Resolution (ADR) along with three members of their families and adjourned the case till Sept. 26.