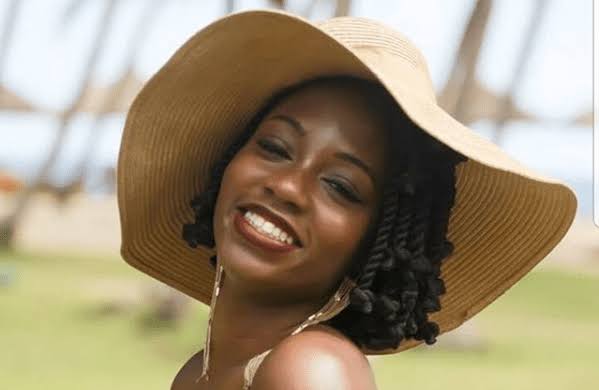 Following the report on Big Brother Naija Pepper Dem Gang Housemate, Khafi Kareem, in The Sun UK, fans and sympathizers have been reacting to the unfortunate incident.
While some people are blaming Nigerian bloggers who speculated that she was pregnant, others are using the opportunity to campaign for the 29 year-old who is up for possible eviction this week.
Below are some of the reactions.
@Lovatash1
"#bbnaija this is why I don't tolerate slut shaming. Y'all pushed that narrative that khafi had sex and is pregnant up to the point where a journalist at the biggest newspaper in the UK caught wind of it and made a story out of it. Now her face is front page on The Sun. Fuck y'all"
@WaleGates
"Just remember the same Nigerians praising #khafi and saying she doesn't need the job will be on instablog9ja judging her clothes and her life if the post bbnaija wealth doesn't work out."
@Mzdelectable
"For every blogger that twisted what happened, who wrongly accused Khafi of having sex something they weren't sure of.
For everyone who trolled Khafi concerning this issue.
I pray your mistakes becomes more enlarged by others. May you reap all you sow."
@buzibrownie
"Retweet and Like, if you believe Khafi shouldn't get a sack for her personal life on Big Brother."
@PercePrissy
"#Khafi should have known better considering her job ???. Now see what Yoruba d!ck has caused you."
@millychin_mp3
"Always been down for #khafi
Why is her appearing on National TV causing a scare, Babe is getting the publicity she needs right now.
She's beautiful and smart. Whenever she leaves the house, it'll be interviews upon interviews.
Why did you do this and that?
She's going places!!"
@TweetAtAustin
"Everyone should just let #Khafi be. Hypocrites everywhere!"
@Iamseventwelve
"I woke up this morning to see the news about #Khafi facing sack for having sex in #bbnaija house.. Bloggers and senseless viewers of this show should be blamed for carrying such a degrading rumor about the poor lady.
Vote #khafi, plsss. Let's help a lady that has been accused wrongly. Nigeria #bloggers do this to right your wrongs.. Y'all made money from carryiithat fake news of #khafi having sex in #bbnaija house. Pls help save her now.. She must not leave now and go back to UK police job."
@AngelaNtukantu
"#TeamKhafi as much as we're all emotional right now, this should be more motivation to keep our girl Khafi in the house.
☑Online voting can be done, desktop and mobile on the same number. Settings on the top right of screen.
❌Likes don't equal Votes
VOTE"
@Meetagada
"@BBNaija should talk to #Khafi privately on this sexual misconduct please.
Her chance with Gedoni, MET or winning #BBNaija is not feasible. She can't just come and loose all."
@Dzunani1652371
"Thank you, forward we move Vote Khafi. #BBNaija #khafi"
@SpeakerAdu
"#Khafi
So the British Police is blowing hot on Khafi for supposedly disgracing the force at BBN?
For starters, I am neither a fan of BBN or Khafi. Watching BBN is my least priority, but the news as captured by @TheSun is quite provoking. This is totally stupid and I doubt if the so-called sack can stand the test of legality. This is BigBrotherNaija, not BigBrotherUK and she is not there to represent the British Police. Your Prince was taped completely nude in vegas and heavens did not fall. Yet this stupidity pervades because she is a regular girl with no influence. Pls shut the fuck up."
@Edugwu3
"We are now begging people.
My girl Khafi may be jobless soon.
Help us keep her moving towards the goal.
Online/desktop votes will be appreciated too
SMS VOTE Khafi to 32052
Gracias
Dear Team and sympathizers,
Khafi has ONLY us to help her forge a new career in view of recent happenings.
Please throw in this widow's mirth for your energy goddess.
SMS
VOTE Khafi to 32052
Meanwhile, her management has responded. ???"
@rubieakhax5
"#khafi there's nothing like bad publicity the gal is getting popularly."