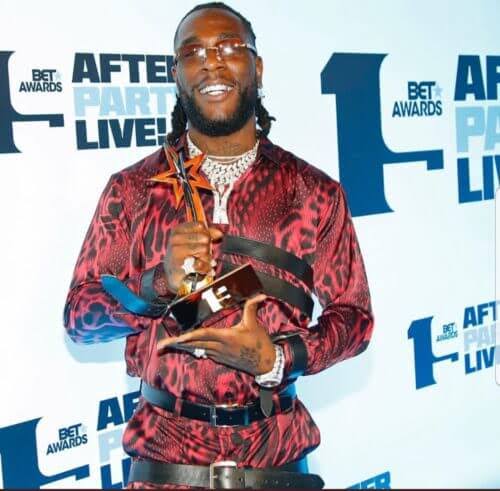 Nigerian celebrity artiste, Burna Boy, has bagged another international award.
The Grammy winning singer won the Viewer's Choice: Best New International Act category of the BET Awards for the third time in a row.
READ ALSO: African Food Aids Weight Loss – Nutritionist
He was named the winner and given his plaque at the award show that held on Sunday, June 27, 2021, at Microsoft Theater in Los Angeles, United States of America.
"I made it this time to collect my award myself," he said with his mother who is also his manager by his side.
Burna Boy has released three albums back to back from 2018 to his most recent in 2020, and these have been critical in maintaining his win.
He also won a Grammy Award earlier this year.