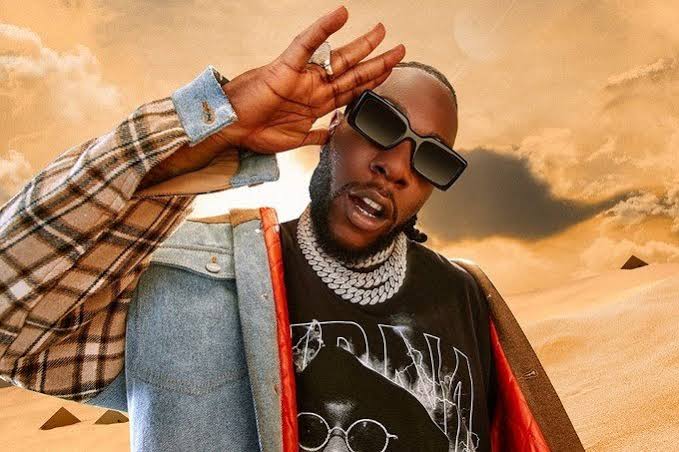 Grammy award winning singer, Damini Ebunoluwa Ogulu, popularly known as Burna Boy, has slammed a lady who criticized his style of music.
The lady posted a lengthy post on social media expressing her discomfort on how a lot of African artistes capitalize on the sufferings of Africa in their music for their personal gains.
To make her point, she cited Burna Boy as a good example.
In response to her accusations, Burna Boy, pointed out that he would have been richer and more comfortable if he was not singing about Africa, stating that he has rejected millions of money from African politicians to stop his style of singing.
He also pointed out that it cost him more to sing songs like that.
READ ALSO: Benue IDPs At Abagana Camp Allege Security Threats, Demand Police Post
He wrote, "First of all, ain't no 'WE' you live in the UK and probably come to Africa for holidays. You and anybody that thinks like you deserve all the worst in life and the afterlife."
"You think I need to sing about the truth of African suffering to gain? Dumb bullshit takes more away from me, my pocket, and my family to sing the truth as I have always done."
"I would be way more comfortable and richer if I didn't sing the truth about my society. I wasn't the man I am or if I didn't have so much interiority, I could have accepted the numerous millions of dollars I've needed and continued to be offered by African politicians."
"FYI nobody can make music about girls, money, and bullshit better than me (I've proved this countless times) I just chose to speak my truth and the truth about Africa. So go and listen to one of the many great talents coming out of Africa and skip Burna Boy if you can't handle it.
"I'm from Africa! I and my extended family live in Africa and it's always on our minds that the rest of the things I say and do get bigger and I get, risk, suffering, and smiling."