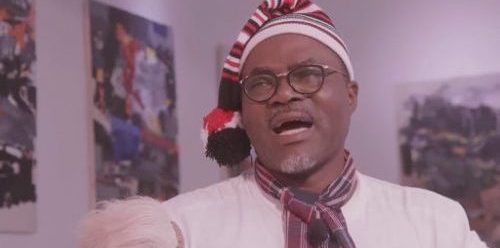 President Muhammadu Buhari has congratulated writer, poet and journalist, Ikeogu Oke, for winning the 2017 edition of the Nigerian Prize for Literature, with his "The Heresiad,'' after an intensive process of adjudication.
President Buhari commended Oke's passion and commitment to lifting the genre of poetry in the country; an art that many shy away from due to the required discipline and focus, reflective thinking and unique style of writing.
Oke won the prestigious prize last October by beating two other shortlisted contenders, Ogaga Ifowodo (A Good Mourning) and Tanure Ojaide (Songs of myself: Quartet). There were 184 entries for the $100,000 prize.
The president also felicitated with the winners of the science prize whose revolutionary work in reducing the spread and management of malaria will continue to inspire other researchers on the possibility of living without the ailment in the future.
Read also: NiMet predicts sunny, hazy conditions with increased temperature on Monday
President Buhari extolled the efforts of Ikeoluwapo Ajayi, Ayodele Jegede and Bidemi Yusuf on "Improving Home and Community Management of Malaria: Providing the Evidence Base" and the "Multifaceted Efforts at Malaria Control in Research: Management of Malaria of Various Grades and Mapping Artemisinin Resistance" by Olugbenga Mokuolu.
The president congratulated Chukwuma Agubata for his research on "Novel lipid microparticles for effective delivery of Artemether anti-malarial drug using a locally-sourced Irvingia fat from nuts of Irvingia gabonensis var excelsa (ogbono)."
President Buhari also commended the Nigerian Liquefied Natural Gas company for the sponsorship and the Advisory Board for the diligent work of showcasing the country's hardworking and talented individuals every year.
The NLNG announced the science prize in November 2017.