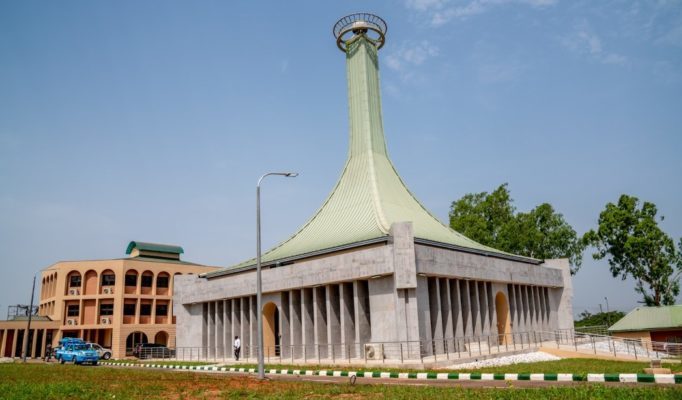 President Muhammadu Buhari has inaugurated the newly completed Mausoleum built in honour of the late Nigeria's first President, Dr. Nnamdi Azikiwe.
Commissioning the Mausoleum at the Zik's country home, Onitsha, Buhari said the building was of enormous international significance.
He said: "This is meant to honour the memory of Dr. Nnamdi Azikiwe, the Great Zik of Africa and Nigeria's first President and one of her foremost nationalists."
He expressed the belief that the building would serve the purpose of promoting nationalism, patritism and public service, stressing that Zik chose to build indelibly in the nation's heart by his service, comradeship, brotherhood and politics.
READ ALSO: SPECIAL INTERVIEW: Some governorship candidates in Lagos Talk Like Jesters – Shaibu
Babatunde Fashola, the Minister for Works, said with the completion of the mausoleum, government's mission had been accomplished, adding that his ministry's maintenance programme for the facility as well as other Federal Government projects in the state would provide gainful employment to the people.
Governor Willie Obiano of Anambra State, in his welcome
address, described the event as very important in the history
of the nation and in the narrative of the state.
He said he had no doubt that the mausoleum would become an important landmark in Eastern Nigeria and a worthy addition to the numerous tourism offerings in the state.