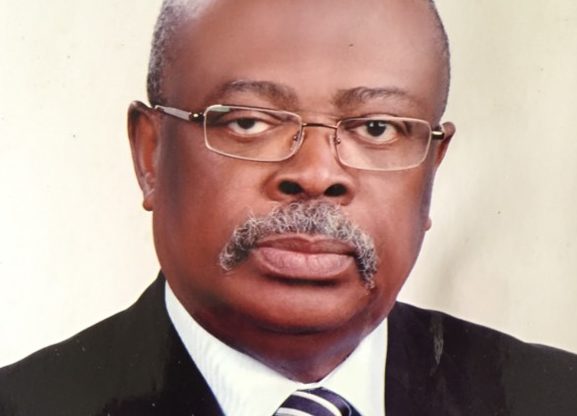 Former Lagos State Commissioner of Police, Abubakar Tsav, was one of the strongest supporters of the All Progressives Congress (APC), while it was campaigning for the 2015 polls. But in this interview with our Managing Editor, IBANGA ISINE, the elder statesman is not happy with the performance of the government and says: Buhari Deceived Nigerians, Anti-Corruption War Lopsided
N E: Looking at President Buhari's administration in two years vis-a-vis the promises he made during the 2015 elections, do you think the president has done well?
The government has been able to successfully fight insecurity and corruption though nobody is yet to be convicted. They have made significant recoveries. In agriculture, I don't think much has been achieved but we are hearing that rice is being cultivated here and there. We are waiting for the harvest time. In the area of the rule of law, the government hasn't done well because there are people who were freed on bail by the courts but the government refused to allow them to go like El-Zakzaky, Sambo Dasuki and Nnamdi Kanu, who was recently freed. I don't think that is good enough. A government that respects the rule of law must respect the pronouncements of the courts. Where they disagree with a court, they appeal to a higher court. Talking about the anti-corruption war, we also want to see the government investigate and prosecute people accused of corruption in the APC (All Progressives Congress) too. They should not limit the fight to PDP (Peoples Democratic Party). This is because most of the people who are now in the APC came out from the PDP. Some of them ran to APC because they wanted to evade prosecution. We want them to prosecute APC members accused of corruption.
N E: Are you implying that the anti-corruption war is lopsided, that is, it is only those in the opposition that are being targeted?
As far as I am concerned, it is one-sided but you will also agree that people who committed these offences were in the PDP but there are still some people who were neck-deep in corruption and then escaped to the APC and nothing is happening to them.
N E: Are you saying only politicians in the PDP were corrupt and those who were in the parties from where APC emerged from, where clean?
What I am saying is that most of these people are corrupt. Remember Nuhu Ribadu told the country that most of the former governors had cases of corruption and there were case files for them. Some of them were about to be prosecuted but suddenly, they formed this government and nothing is being heard about such cases. I think the anti-corruption war is one-sided.
N E: How do you rate our educational system because a country that does not take the education of its people serious cannot make meaningful progress?
I am not satisfied at all. In other parts of the world, the universities carry out researches that improve their technology and economy. In this country, the government has not provided funds for research. I know there are universities that owe salaries and this government is not doing anything about it. If they had invested the stolen funds in the education sector, perhaps, we could have gone far from where we are today. This government has not done much in the education sector. We are just dancing in one place.
N E: What about the health sector?
If our health sector is good, our leaders wouldn't be going abroad for treatment. They would have allowed themselves to be treated in facilities in the country. They have not done anything about the health sector.
N E: But one of the promises made by the president during his campaign in 2015 was that his government would not allow public officials to go abroad for treatment. Now that the president is the one breaking the promise, what do you say about it?
We don't have sufficient manpower in the nation's health sector and we don't have the equipment that could be used in treating people. That is why some of them are going away and which means a total failure on the part of the government. It is a total failure. They deceived us when they said they will not allow people to go for treatment abroad and now they are going. I am aware the president promised that people will no longer be allowed to go abroad for medical treatment.
N E: You were one of those who supported the president when he campaigned for the office. Why are you now criticizing him?
He was not sincere. It was just for the electioneering campaign. They deceived us and that is just one of the promises they have not kept. On that he is a total failure. I was one of those who supported the president but I have found that he wasn't sincere at all. Nothing has really changed. The only difference between this government and that of the PDP is Buhari. Buhari alone cannot change the country and they say a tree cannot make a forest. People around him are very bad. We have heard stories and allegations made against some of these people including the Chief of Staff to the President and the Secretary to the Government of the Federation. There will be many more of such allegations of corruption against close aides of the president. Therefore, I am saying he alone cannot change the whole system unless there is a determination and a will to bring the people of honesty and probity to assist him. As at now, it is just like the chameleon that has changed its colour. A chameleon will always remain a chameleon but when it changes its colour, if you look at it you see a different perspective.
N E: Are you therefore, implying that nothing has really changed since President Buhari came into power?
Nothing has changed.
N E: If there were to be another election, would you still vote for the administration or you would support another candidate?
If there is an election, I think Nigerians wouldn't vote for a political party. They would rather go for individuals. They will go for people of proven integrity provided the parties field the right candidates. What we have noticed in the country is imposition. The so-called local leaders impose candidates of their choices and the electorate won't have a choice. But the best thing we could do is to allow the people elect people they believe can deliver on their promises and not based on what the godfathers want or nominate. In this country, the PDP is the APC and the APC is the PDP. They are like chameleons but they are one and the same people.
N E: This administration has increased the price of fuel which they earlier opposed and the country has gone into recession under their watch. Do you think the government has the capacity to run this country as it were?
It is very difficult for me to say the government can run the country and grow the economy. We have a problem in this country. We put round pegs in square holes. That has been our major problem. We are not interested in service delivery. We are only interested in what we can get for ourselves and members of our families. That is the only thing and that has always been our problem.
READ ALSO: Come join us, PDP begs Atiku
N E: What would you say is the strongest point of this administration?
The only thing this administration has done which we have all seen is that they have successfully fought the Boko Haram insurgents but there are still some pockets of them still hanging on. I know they cannot just eliminate them at once. They must have some resistance and that's exactly what we are having now. But we also have agitation from the South-east and in the Niger Delta region. They have not been able to quell these crises. In the fight against corruption, they have done some work but they have not yet gained some convictions. When they recover funds and those who stole them are not convicted, in future somebody will go to court and get an order to take back the money. Remember, there was a professor who came from Geneva to give a lecture on corruption. He told us corrupt people can be patient for over nine years and wait till the government is out of office and as soon as another government comes in, they resume their corruption. I guess that is what could happen. People who are corrupt have kept quiet and maybe after this government is gone, they will come back in full swing and start again. The best thing to do is to strengthen the institutions, strengthen the law enforcement agencies including the EFCC, ICPC and others and get judges who have integrity and can do their jobs without being influenced.
N E: With the failure to implement social safety nets to cushion the hardship in the country including the school feeding programme, could you advise Nigerians to still support this government beyond 2019?
People are really suffering now. For instance, they said they want to feed students in schools and they have not done it. And people outside are suffering. We can't take this government serious, except they want us to be patient and wait until something happens. We know they can't reform the whole system in one year. It may take some time. But government should try to improve the state of the economy because people are suffering so very much. If they want to feed people in schools, people will go there not because they want education but because they want to eat. The truth I that there is no food to eat in the country. I remember many years back when people preferred to go to prison because inmates were properly fed. A lot of people preferred life inside the prison where they could find free food.
N E: Are you saying the situation has gone that bad where people could get that desperate to eat?
It has gone worse because now it is extremely difficult to feed prison inmates unlike in the past. They live under very difficult condition in the prisons. I say this because I have been to many prisons in the country and can tell you what I saw.