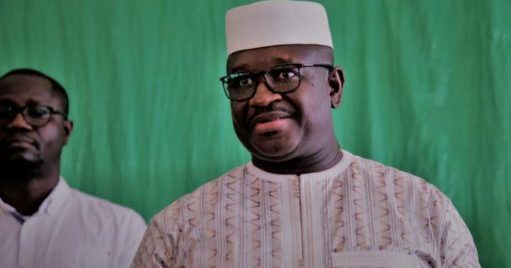 President Muhammadu Buhari has congratulated Julius Maada Bio on his victory as the new President of Sierra Leone.
He defeated Samura Wilson Kamara in the presidential election run-off on March 31.
The president praised the people of Sierra Leone on the successful conduct of the presidential election run-off as well as the parliamentary and local council elections held on March 7, 2018.
Buhari urged all stakeholders in Sierra Leone to work together for the peace, security and development of the country.
READ ALSO: Sierra Leone: Kamara, defeated presidential candidate, goes to court
He enjoined all those with grievances over the outcome of the elections to seek constitutional means of resolving them, stressing that nothing should be done to endanger the peace and stability of the country in particular and the sub-region in general.
The Nigerian leader applauded the resilient spirit of Sierra Leoneans, who he said had clearly demonstrated their ability to manage their own affairs and consolidate on the country's progress after a post-conflict era.
He also commended the immediate past president, Ernest Bai Koroma, for his commitment to a credible electoral process and spirited efforts at bringing stability and positive changes to the nation during his presidency.
President Buhari looks forward to working with President Bio for the growth, prosperity and stability of their nations, and West Africa.