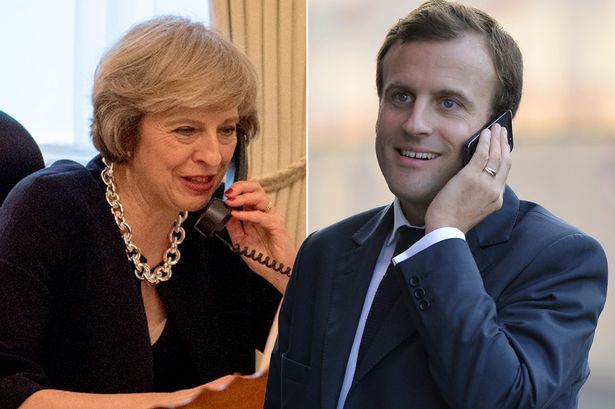 Britain and France announced a joint campaign against online radicalisation on Tuesday ahead of talks in Paris between Prime Minister Theresa May and French President Emanuel Macron.
"The counter-terrorism cooperation between British and French intelligence agencies is already strong, but President Macron and I agree that more should be done to tackle the terrorist threat online," May said in a statement ahead of the talks.
"We are united in our total condemnation of terrorism and our commitment to stamp out this evil," she said.
The joint initiative will see Britain and France "encourage corporations to do more and abide by their social responsibility to step up their efforts to remove harmful content from their networks.''
May said France and Britain, two countries hit hard by terrorist attacks, will consider the creation of new legal sanctions for companies if they fail to remove content that is deemed unacceptable.
The embattled British prime minister will travel to Paris laterTuesday amid contrasting fortunes of the two leaders.
May surprisingly lost her parliamentary majority in a snap election last week, forcing her to seek support from Northern Ireland's Democratic Unionist Party for her minority government.
"We now have strong and stable leadership but in France, not Britain," the Financial Times said in a commentary, echoing May's "strong and stable" mantra in her election campaign.
The newspaper said May would enter Brexit negotiations, scheduled to begin June 19, "gravely weakened," while Macron is "poised to emerge from legislative elections with the huge parliamentary majority that May once dreamt of."