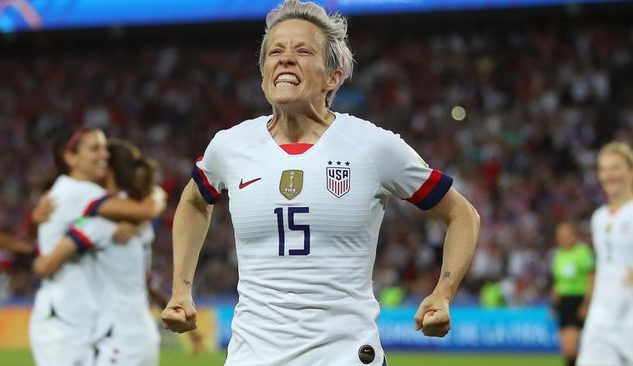 The female team of the United States of America has defeated host country, France, 2-1 in the ongoing Women World Cup in France.
The two goals by the USA were scored by Megan Rapinoe at 5th and 65th minute respectively, while the equalizer came from France's defender, W. Renard, at 81th minute of play.
Rapinoe, the 33-year-old American team co-captain made headlines when she said ahead of the match that she would boycott a post-tournament visit to the White House.
Her statement did not go down well with President Donald Trump, who accused her of being "disrespect."
With this win on Friday, USA is through to the Semi Final of the World Cup.