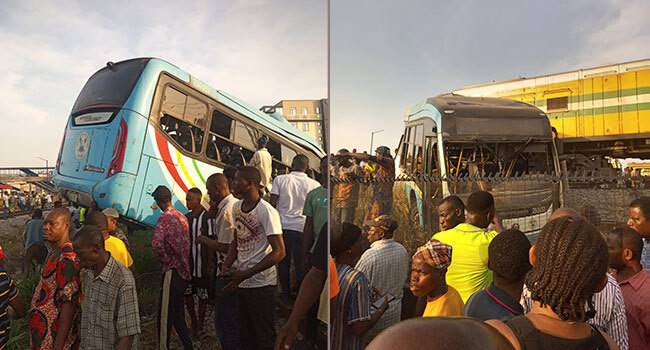 A passenger train has crushed a Lagos state government BRT staff bus at PWD junction, Ikeja area of the state on Thursday.
According to reports,  at least two staff members of the Lagos State Government have died and several others injured in a collision.
READ ALSO: Election: We will be Ruthless With Anybody Who Tests Our Collective Responsibility–DIG
The Next Edition learnt that the BRT, which was conveying staff of the state government to work wanted to cross the rail line when it was trapped by the moving train.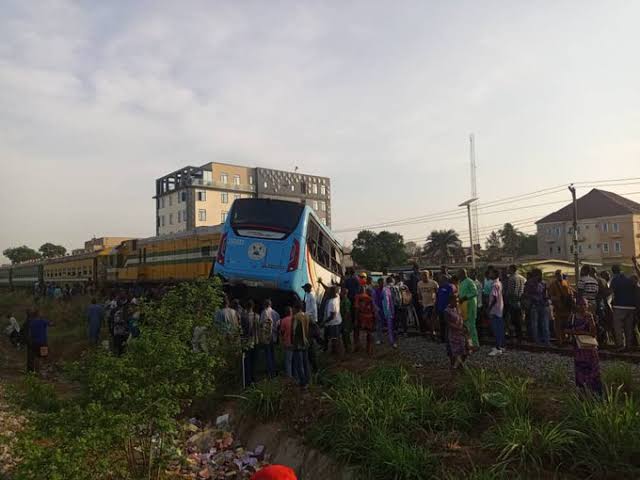 The spokesperson for the National Emergency Management Agency (NEMA), Ibrahim Farinloye, confirmed the incident.
"Two adult females staff (memebers) of the State Government dead and several injured persons have been evacuated.
"The State Government staff bus was trying to cross the PWD/Sogunle rail crossing while the train coming into Lagos from Abeokuta trapped the bus on its rail," he said.