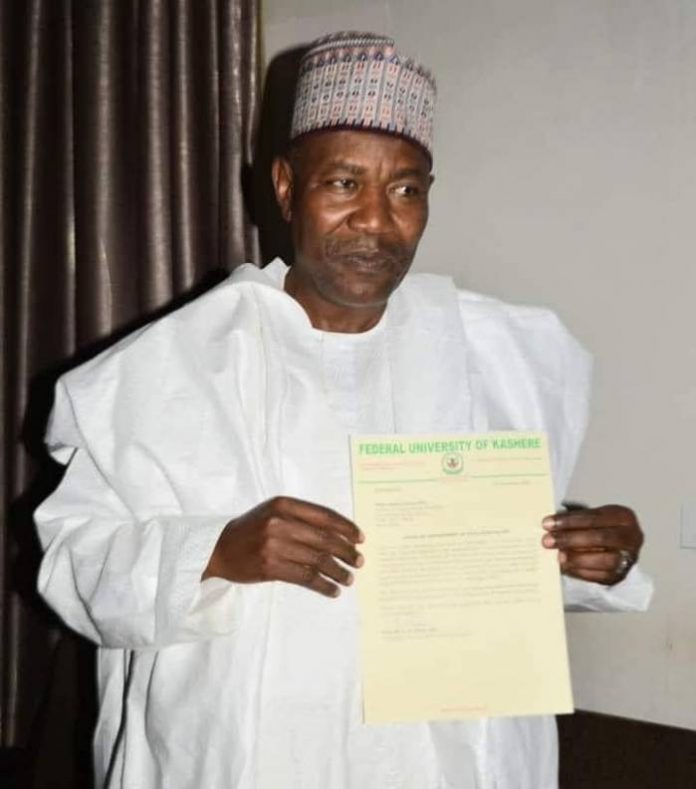 Professor Umar Pate has been appointed the new Vice Chancellor of Federal University of Kashere in Gombe State.
His appointment was confirmed by one of his closest friends and colleagues at Bayero University, Kano, Dr. Sule Yau Sule, through a phone call to the The Next Edition, Thursday night.
READ ALSO: Tambuwal Dares APC To Name N/West Governor Behind Insecurity In The North
He is expected to assume office on February 11, 2021, according to our source.
The Next Edition was not able to independently confirm the appointment as attempts to reach Prof. Pate on the phone were not successful.
Before his appointment, Prof. Pate was the Dean, School of Post-Graduate Studies, Bayero University, Kano.
He is currently the President of the Association of Communication Scholars and Practitioners (ACSPN).
Professor Pate took appointment as a graduate assistant at the University of Maiduguri in October 1988 and immediately left for the University of Ghana Legon on fellowship for the Master of Philosophy (M.phil) Degree in Communication studies, which he completed in 1990.
In 1993, he enrolled for a Ph.D at the University of Maiduguri and graduated in February 1997.
He became a Professor of Media and Society on October 20, 2007.