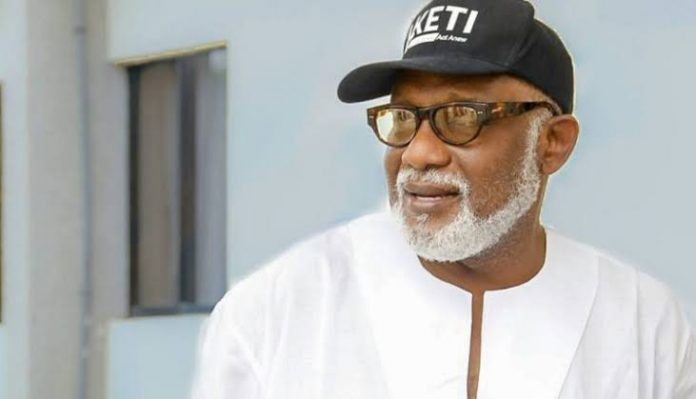 Ondo State Governor, Rotimi Akeredolu, has tested positive for coronavirus (COVID-19).
According to an announcement on Facebook, Governor Akeredolu said he had undergone a test and the result returned positive.
He also disclosed that he was asymptomatic and symptoms of the disease were yet to manifest.
READ ALSO: I Never Ordered CP To Bar My Deputy From Govt House – Akeredolu
Akeredolu also revealed that following the positive test result he received, he has gone into self-isolation while his case would be managed by a team of health officials at the state Infectious Disease Hospital.
The Governor said: "Earlier today, I got confirmation of a positive result for Covid-19. I am asymptomatic and not displaying any symptoms.
"I am currently self-isolating and supervised home management will be administered by the wonderful team at our Infectious Disease Hospital. I ask that we all stay safe and be well."