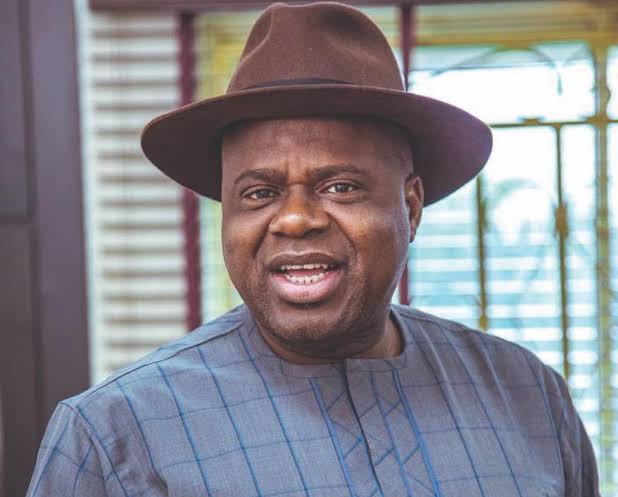 The Independent National Electoral Commission (INEC) has declared the Peoples Democratic Party (PDP) candidate in the November 2019 governorship election, Senator Duoye Diri as Governor-elect of Bayelsa state.
The Commission said Diri would be presented with his Certificate of Return in a few minutes time.
This was the outcome of a closed-door meeting by INEC top executives.
Diri had arrived at the Commission's headquarters in Abuja earlier to collect his Certificate of Return, but was turned back at the gate by a senior INEC official who asked him to go, that the Commission would revert to him at the right time.
The Supreme Court had on Thursday sacked David Lyon of the All Progressives Congress (APC) because his running mate presented a forged certificate to INEC.