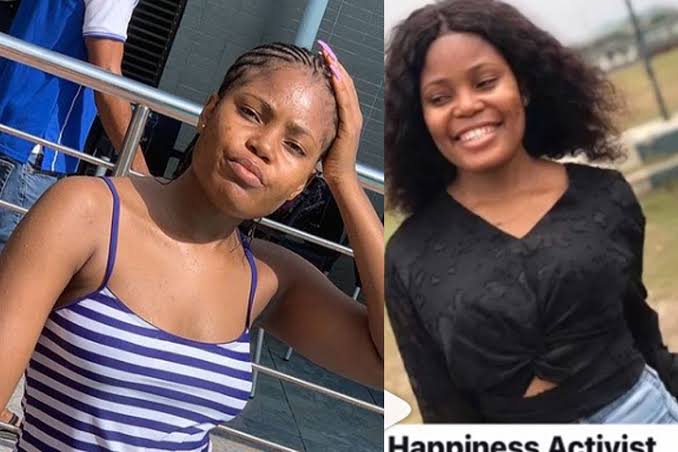 A Senior Consultant Pathologist, Emeka Nwafor, Tuesday, gave gory details of how the jobseeker, Iniubong Umoren, was killed.
Mr. Nwafor, who was testifying before Justice Bassey Nkanang of the Akwa Ibom State High Court No. 9, said he performed a post-mortem examination on late Miss Umoren.
Called to the witness box, Mr. Nwafor began, "My Lord, I performed a post mortem examination on a body identified as Iniubong Umoren and these are my findings.
"It was a moderate decomposing body of a young female African origin and the body muzzled and swollen.
"She wore an earring on the right ear, no earring on the left ear. The two eyes collapsed and bulged out of the surface. The lips swollen and mouth open.
"The pubic area was well shaved with no injury or mark on it. The toe nails were painted blue, fingernails red.
"There were three openings on the forehead, two on the right hand side, and one on the left. Right forehead measured four times one point five centimeters, six centimeters above the right eye orbit and two centimeters below the hairline.
READ ALSO: Alleged Importer Of Fake Tramadol Gets N10m Bail
"The left acceleration hairline measured eight times three centimeters above the left eye margin. Right acceleration measured four-time-four centimeters from the midline of the centre head.
"By openings, all the organs were in abnormal and anatomic positions. There was excessive milk-coloured fluid on the thoracic cavity.
"All the internal organs were in advantage stage of decomposition. On the brain, there was moderate bleeding beneath the scalp, no skull fracture. The brain was completely decomposed.
"I also carried out microscopic examination of the skin acceleration and it showed vital reactions which meant that the reactions occurred when the deceased was alive," the pathologists concluded his testimony.
Uduak Akpan, and his father Frank Akpan and a sibling, Bassey-anwan; are standing trial over the murder of 26-year-old Miss Umoren, a graduate of Philosophy, University of Uyo.
The 20-year -old Uduak had lured late Miss Umoren with a fake job offer on April 29, and later assaulted, raped, killed, and buried her in a shallow grave in his father's family compound in Uruan Local Government Area of Akwa Ibom State.