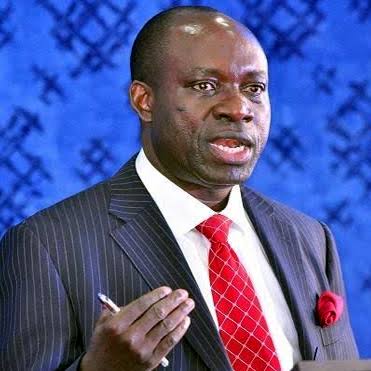 Governor Chukwuma Soludo of Anambra state said the Central Bank of Nigeria (CBN) has directed banks to dispense old Naira notes and also receive same as deposits from customers.
Soludo said CBN governor Godwin Emefiele made the disclosure to him in a phone conversation on Sunday night.
The Anambra state Governor said tellers at the commercial banks are to generate the codes for deposits and there is no limit to the number of times an individual or company can make deposits.
READ ALSO: Election: UNICAL Announces New Resumption Date
"The Governor, Dr. Godwin Emefiele, personally confirmed the above to me during a phone conversation on Sunday night. Residents of Anambra are therefore advised to freely accept and transact their businesses with the old currency notes (N200; N500; and N1,000) as well as the new notes," Soludo added.
He called on residents to report any bank that refuses to accept deposits of the old notes.
"Anambra State Government will not only report such a bank to the CBN, but will also immediately shut down the defaulting branch."
The Anambra governor's disclosure comes 10 days after the Supreme Court ruled that old 500 and 1000 notes will remain legal tenders till December 2023.
Prior to the court ruling, the CBN informed Nigerians that their old naira notes ceased to be legal tender since Friday, February 10.
Businesses, commercial services, and individuals have been hard-hit by the implementation of the Naira redesign policy that caused a shortage of cash, culminating in violent protests and attacks on banks by individuals in different parts of Nigeria in February.