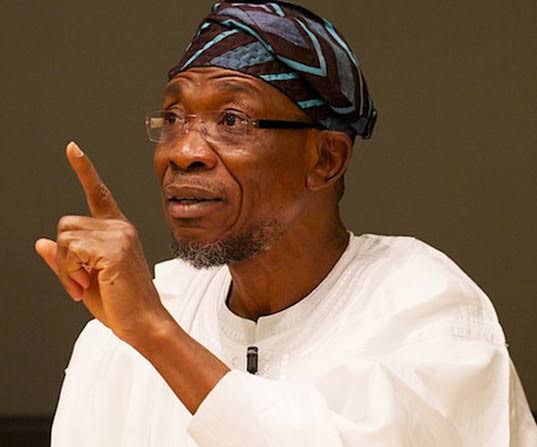 Rauf Aregbesola, former Governor of the State of Osun, has described "rumours" on non-payment of salaries during his tenure to mischief and ignorance.
Aregbesola said this in his opening remarks on Monday during the ministerial screening and confirmation before the Nigerian Senate.
Aregbesola said "We ensured between July 2015 and July 2018 that public servants on level one to seven and they constitute about 72 per cent in the state earned their full pay, contrary to the belief that every civil servant was paid 50 per cent.
"By 2014, our nation was in distress, and virtually all states had difficulty with salaries.
"We came up with an approach that there is no month that any public official did not have salary every month," he said.
Speakers upon speakers implored their colleagues to allow him take a "bow and go." Their request was granted.