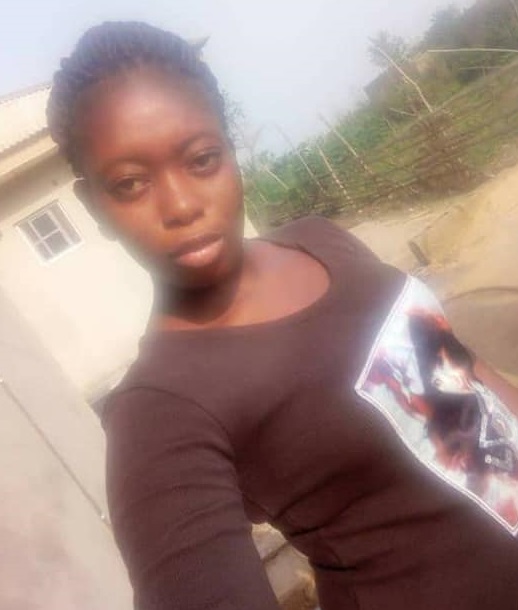 A 400-level student of Lagos State University, LASU, Favour Seun Daley Oladele, who was declared missing since December 8, 2019, has been found dead at Ikoyi Ile in Ikire, Osun state.
Ms Oladele was suspected to have been murdered by her boyfriend, Owolabi Adeeko, in connivance with his mother Mrs. Adeeko and a Cherubim and Serephim prophet, Segun Philips.
The sad news, according to reports, was broken to her parents on Christmas eve at their residence in Mowe, Ogun State.
The Theatre Arts student had gone to visit the parents from school that fateful weekend and was scheduled to return to school on the evening of that Sunday, December 8. While with her parents, she reportedly got a call from her boyfriend, Owolabi Adeeko, an Ex Student of LASU who offered to drop her off in school.
According to reports, they were scheduled to meet at an undisclosed location. She then informed her parents about the arrangements and her plan to drop by to see a friend.
A report quoting her father, Mr. Daley Oladele, said Favour could not be reached after departure from home that fateful Sunday.
READ ALSO: Missing Child: Mob Kills Policeman, Sets Church Ablaze In Ondo
A search party was organised after confirmation that she was not seen in school and her phone was tracked to Ikire by Police detectives, where they found her dismembered buried in a well.
The police at Mowe Police station where the case was reported have confirmed the arrest of the culprits – Owolabi Adeeko, mother, and Pastor Segun Philips of C& S Church, Ikoyi Ile, near Ikire in Osun State.
In his confessional statement, Mr. Adeeko admitted inviting her to an undisclosed location before using a black Honda to convey her to Fortress hotel at Ikoyi Ile.
Sources said Owolabi and his mother later that evening lured her to prophet Segun Phillip's place after she had been reportedly drugged.
She was said to arrive Phillip's place (already tired and unconcious) where she was murdered and her mutilated body thrown into a well dug for that purpose.
They have all admitted to killing her and removing her vital organs to cook "native stew" for Adeeko and mother to eat in order to be rich.
The boyfriend reportedly told the Police that he drove her out of Lagos to Ikire where she was killed on the night of Sunday, December 8, some vital organs from her body were taken and the remains buried.
A devastated father of Miss Favour, Pastor Daley Oladele, has appealed to well meaning Nigerians to assist the family to get justice for their late daughter.