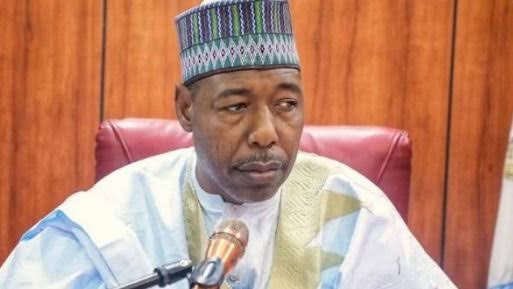 Borno State Governor, Prof. Babagana Zulum, on Saturday flew to Rann with N65 million which he gave out to 8,000 widows and others in urgent need of assistance in the Nigerian border town of Rann.
Rann, the headquarters of Kala-Balge Local Government Area of Borno State, shares border with Cameroon.
The money was flown to the town as it was inaccessible by road.
READ ALSO: UPDATE: Kaduna Govt Extends Curfew To All Parts Of The State
A statement by the governor's media aide, Isa Gusau, on Saturday, said the governor had to fly in the needed money into Rann as the town was inaccessible by road through Nigeria and there was no bank through which the cash could be transferred.
The statement explained further: "The cash is to allow the people to buy food supplies from a border village in neighbouring Cameroon.
"Zulum, during Saturday's trip, the fifth since he became the governor of the troubled state last year, supervised the N65m cash distribution to families of 8,000 widows and some vulnerable residents."