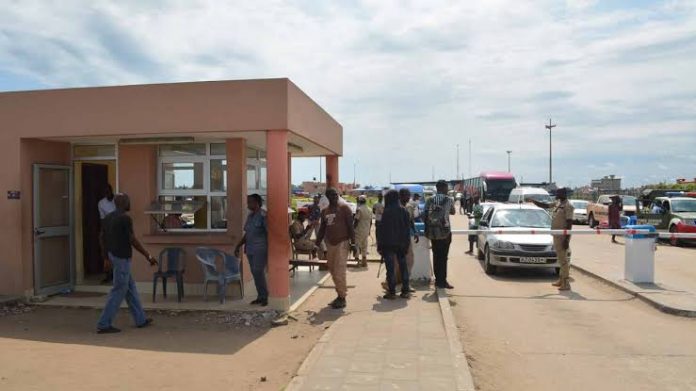 Some residents of border communities in Ogun State have called on the Federal Government to have a rethink on its decision to close land borders and stop the supply of fuel to the communities within 20 kilometers of the border.
Leaders of the affected border communities, who addressed a press conference in Abeokuta on Saturday said the policy was killing them.
The press conference tagged, 'In the eye of the storm', was organised by the Ogun West Consultative Forum and addressed by a Professor of African comparative history and border land studies, Prof Anthony Asiwaju.
The people lamented that operatives of the Nigeria Customs Service had made life more miserable for them under the pretence of enforcing the presidential ban on petroleum products.
They therefore pleaded with President Muhammadu Buhari to rescind his order banning supply of petrol to communities within the 20 kilometers of the border, as the policy had made life unbearable for them.
READ ALSO: Border Closure Responsible For Rising Inflation In The Country, FG Admits
Moreover, they pointed out that they had nothing to do with smuggling of the product across the border.
Prof. Asiwaju noted that the presidential order had criminalised the entire peace-loving people of Yewa – Aworiland of Ogun West.
He accused the security operatives saddled with the responsibility of enforcing the order on the supply of petrol of becoming overzealous and resorting to killing innocent people under all in the name of chasing petroleum smugglers.
He said the policy was against the constitutional provisions of freedom of movement and freedom from discrimination.
"Contrary to the clear provision in the Nigerian constitution for citizens' right to freedom of movement and from discrimination, border closure is a blatant discrimination against law-abiding Nigerians whose homes and residence are located in the affected localities. It renders such areas vulnerable and deprived. It cannot be that living in a border area is a crime," he said.
Leaders of the affected border communities, who were at the press conference included two professors and six traditional rulers from the three local government areas of Ipokia; Imeko-Afon and Yewa South.