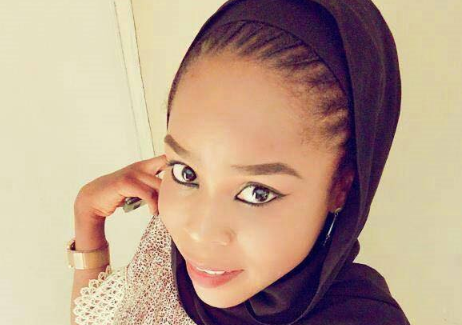 The International Non-Governmental Organization (INGO) Forum, has called on the Federal Government to immediately end insurgency in the North-East, as "honour and justice" for the two aid workers, Saifura Khorsa and Hauwa Liman, killed recently by Boko Haram terrorists.
INGO's Senior Information Management Officer, Mr Mashood Raimi, made the call on Wednesday in a statement in Maiduguri.
In the statement made available to the Next Edition, the group said that the only justice that was acceptable to it, for the victims, was an immediate end to the conflict devastating the region.
Saifura was killed in September while Hauwa was killed on Monday. They were abducted in March from an IDP camp in Rann, Borno, State.
Raimi denounced the most recent murder of Liman by the Boko Haram terrorists, saying it was "a sad incident that spotlighted the severe challenges facing the country."
According to him, the call "was imperative as a measure to ensure that justice prevailed for the slain aid workers and thousands of women and children killed or abducted by the insurgents."
He said that the group was in solidarity with the International Committee of the Red Cross (ICRC).
"We are deeply saddened and condemn the killing of Hauwa Mohammed Liman, a dedicated and passionate aid worker.
READ ALSO: Killing of Aid Workers: ActionAid Nigeria to Federal Government, Prioritise Immediate Release of Alice Loksha, Leah Sharibu and others
"Hauwa Mohammed Liman was based in Rann, Borno, providing health services to civilians who continue to suffer in the nine-year old conflict.
"On March 1, following a deadly attack by an armed group in which three aid workers were killed, Hauwa Liman was abducted alongside her colleagues, Saifura Khorsa and Alice Loksha.
"Both Hauwa and Saifura were killed by their abductors.
"We call on relevant authorities to ensure justice for Hauwa and Saifura as well as thousands of innocent civilians who lost their lives by bringing this conflict to an immediate end," he said.
The Information Management Officer, also called for the unconditional release of Loksha; Leah Sharibu and all the other women and children in the terrorists' captivity.
He insisted that the NGO community will not be distracted by the incident stressing their commitment to providing live-saving assistance to persons displaced by the Boko Harm such as food, shelter, safe drinking water and healthcare services.