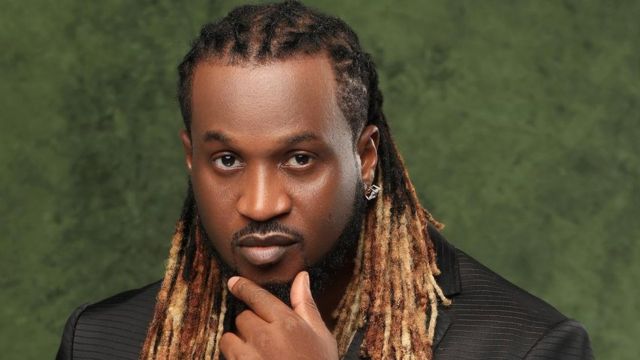 The famous Nigerian singer, Paul Okoye, of the defunct P-Square group is in the news again but this time for the wrong reasons.
The talented performer who is known with the Solo name, Rudeboy or KingRudy, has been accused by a blogger of beating up his wife and making life very unbearable for her.
A blogger, "Cutiejullz," has alleged that the "Woman" crooner, has been in the habit of maltreating his wife and showing disrespect to their matrimonial home.
The blogger wrote: "Wow Paul. So Paul has been a very bad boy. Poor Anita, she says if she leaves, people will talk.
"Reporting to Jude is as good as enduring her pains in silence as she is currently doing.
"So apparently, Paul has been disrespecting their home and Anita was as close as leaving. When rescind her decision as usual when ppl started noticing and friends started asking her questions.
READ ALSO: Singer Faze Loses Twin Sister
"You know recently on her long holidays with the kids, there was a stopover in London for her to cool off b4 jetting off to Dubai. The plan was not to return to the 'hell' that's their matrimonial home.
"Paul does whatever the F he wants and Anita dare not say jack. Like caring for her feelings is zero. Beating her and all.
"Chai! At this point, let's pray for Anita and wish her success with her business.
"Chai! Paul! Paul! To report to Jude who is the elder is just nonsense. Ify herself is not having it easy. Jude na real native man when it comes to marriage. Abeg, that one if we start discussing, we won't finish. Anita is our main focus here. We saved Bambam by putting Teddy's nonsense out. And he was forced to change as that was the only way to redeem his image. Let's do it for Anita Okoye too. Abeg. Anita Okoye's life matters."