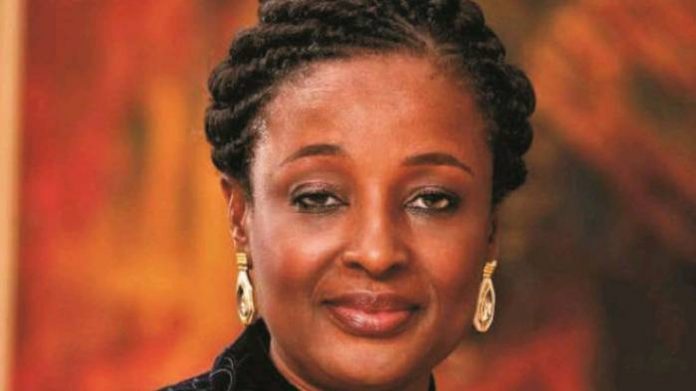 Sabina Chikere, Chairperson of the Local Organising Committee (LOC) for the Betsy Obaseki Invitational Women Football Tournament, is optimistic the competition will be a boost for the girl-child.
Chikere, in a statement on Sunday in Benin, said the competition would "boost the girl-child's confidence of self-independence and actualisation of dreams and aspirations."
"Betsy Obaseki, the wife of Gov. Godwin Obaseki of Edo, is committed to ensuring a better life for the girl-child in the state.
"This is why all the logistics needed to ensure a hitch-free maiden edition of the tournament have been put in place," the LOC chairperson, who is the Edo Queens Women Football Club's General Coordinator, stated.
She added that she was very elated that "this laudable developmental project for the girl-child" was being initiated by the wife of the state governor.
"This is being done in collaboration with the office of the deputy governor, Philip Shaibu, and it is very commendable and unique.
"It is unique in the sense that this is the first time such a high-level women football competition is being organised in Edo.
READ ALSO: Gunmen Abduct 73 Students In Zamfara Community School — Police
"To me, it shows commitment, it shows focus, it shows direction and good governance on the part of the administration of Godwin Obaseki and Philip Shaibu.
"It is noteworthy that since this administration came on board in 2016, Betsy Obaseki, has been on the driver's seat championing the fight against child abuse and human trafficking in the state, especially the illicit trade of taking our young girls abroad for prostitution.
"I'm very happy with the progress made so far. This football tournament will not only boost the confidence of the girl-child, but also make them feel secure and be self-reliant so that they can contribute their own quota to their immediate environment and also be useful to themselves and the society."
Chikere added that the competition was aimed at empowerment, rehabilitation and also the promotion of women football development in Nigeria.
"We are building a new football culture in Edo and I know that after this competition, a lot of states in the country will follow our footsteps because Edo is always a role model in sports.
"This competition will also boost the economy of the state because a lot of women teams in the country have indicated their interest to participate," she stated.
The tournament will hold from Sept. 26 to Oct. 3 in Benin.(NAN)