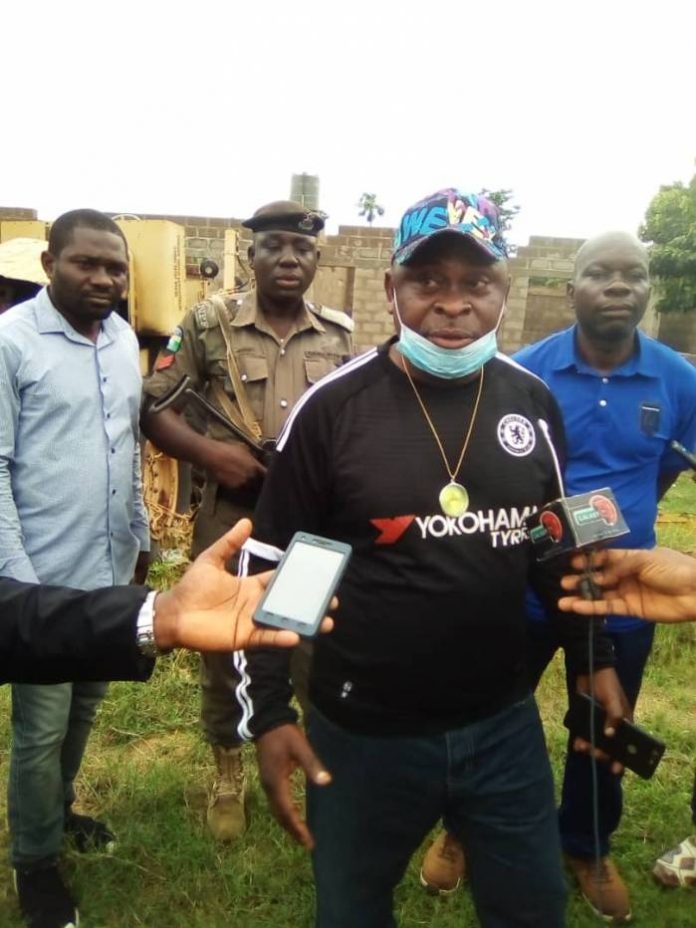 The Benue State Urban Development Board has demolished over 20 illegal structures in Makurdi metropolis.
The demolition exercise was carried out behind the Commissioners' quarters, Gyado Villa, opposite Gaadi settlement, Nyorgyungu, George Akume Way, Yariko, Kenville Garden and Balewa street in High Level.
Speaking to the press, the Board's General Manager/CEO, Apostle Saint Gbilekaa stated that the defaulters have been served with appropriate notices since last year but have failed to comply with government orders to do away with illegal structures that defaced the beauty of the state capital.
According to him, "This exercise is just a tip of the iceberg. Most developers have erected structures on water channels. Some have built on roads setbacks, some have encroached into other peoples lands".
"I encourage the good people of Benue state to follow Urban Development laws by seeking necessary information and approvals from the board before erecting any temporal or permanent structures', he added.
Gbilekaa said that all civilised societies are governed by laws and Benue cannot be an exception.
READ ALSO: Reps Withdraw Water Bill As Lawmakers Clash
He was mute about whether the government has a compensation package for victims saying the defaulters have been served notices for a long time and most of them, if not all, have no titles to the lands.
"We believe that more demolitions would enhanced compliance to urban and regional planning laws and make Makurdi the envy of other states capitals.
recall that the state government recently rid Wurukum and Makurdi International markets of street traders and illegal structures as part of the governor's urban renewal agenda.