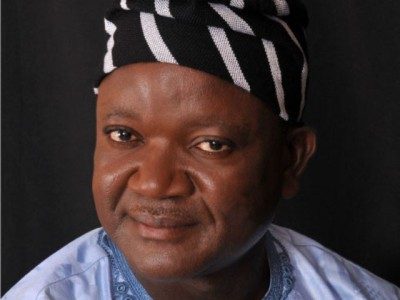 Speaking at the swearing-in ceremony which took place at the Government House in Makurdi on Monday, Mr. Ortom warned the new Commissioners not to divert funds meant for the execution of public projects for into private pockets.
He urged the new commissioners to comply strictly with the core values of his administration which he listed as transparency, accountability, fairness, among others, for a seamless implementation of government programmes, saying he will not hesitate to drop anyone found wanting.
"I wish to emphasise that all public servants under this administration should not dare convert funds meant for the execution of public projects for the people's welfare and wellbeing into private pockets.
"This is unacceptable and contrary to public fiscal responsibility and we shall not hesitate to use the big stick against such conduct," the governor noted.
He said that his administration had embarked on aggressive internal revenue generation with a view to meeting campaign promises.
"Let me stress that every appointee must perform satisfactorily in order to continue to be part of our team.
"You are, therefore, requested to acquaint yourselves with administrative guidelines, financial regulations and office procedure to enable you to discharge your duties effectively," he added.
He said though the new commissioners were coming when the government was facing some challenges, they must strive to bring their experiences to bear in the collective determination to respond to public challenges and expectations.
"These include the imperative to meet our obligations as government as well as enhance our capacity to respond effectively even with lean budgetary expenditures," he added.
The commissioners include Michael Gusa Esq, Justice, Hon. David Olofu – Finance, Prof. Dennis Ityavyar, Education, Unenge Aondoaver Bernard Land/Survey, Dennis Ekpe Ogbu, Housing and Urban Development, M-erga Kachina, Industry, Trade and Investments, Mrs. Laadi Ajene Isegbe, Youth and Sports, Rt. Hon. Ngunan Addingi, Information, Culture and Tourism.
Others are Dr. Ongbabo Elaigwu Sunday, Health, Alexander Shaapera, Works, Timothy Aondona Ijir, Ph.D, Agriculture, Joshua Dondo Ahire, Water Resources, Oyiwona Godwin Emmanuel, Ph.D, Energy, Science and Technology, Igirgi Nyiazungwe, Women Affairs and Victor Dzungwe Ukaha, Rural Development.
Speaking on behalf of the appointees, Mike Gusa pledged total commitment of members of the EXCO to the Benue project.