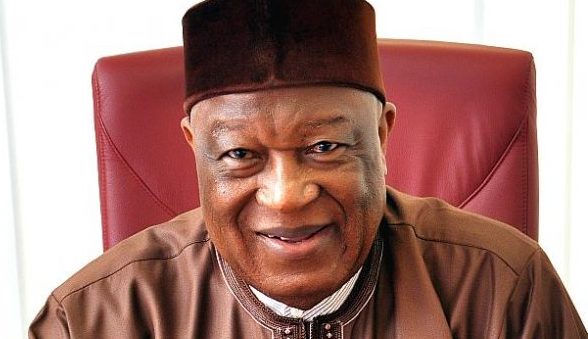 Immediate past Senator, Benue North East Senatorial District, (Zone A), Sen. Banabas Gemade has explained why he did not go to court to challenge the outcome of the 2019 Senatorial election.
Senator Gemade, who spoke to journalists in his Makurdi residence after a welcome back party organized in his honor, said he did not need any law court to compel his people to accept him.
He said "after an election, you have 14 days within which you file your petition if you are interested, but since that time expired, everybody would have known I'm not one of those contestants to go to the tribunal.
"The reason why I did not go to the tribunal is that I do not need a law court to compel my people to accept me as their representative.
"If there are other means people become representatives of the people, and it is acceptable to them, let them have it even if the election was rigged, or even if it was by robbery or taken, that is what God has allowed to happen at that time and there is no reason why I should waste my time to go and challenge such kind of action."
He stated that challenging the election could lead to something good but "at this level of service and at my age, I should not involve myself in all these kind of frivolities especially with people who are much younger than me."
Gemade, who stated that only a polygamist knows which wife is the best, said his people should test the two senators and that way, they will come to a conclusion what type of senator that is acceptable to represent them.
He said his home coming is as significant as it marks a watershed in the life of his working career having served for eight years as the senator representing North East of Benue state.
He said he is fulfilled having served and contributed positively to the upliftment of his zone and people.
"I have gone and I believe I have conquered and I am back here with a score cared that is very very tall."
He said he made quite a number of contributions in terms of bills for good governance, the most significant being the law to establish a federal polytechnic in Adikpo, Kwande LGA of Benue state, as well as motions on the floor of the Assembly to redirect the executive arm of government to positive actions to happenings in the society particularly as it concerns insurgency, terrorism and banditry.
He said he also carried out over 300 projects in the 54 wards in his zone ranging from establishing maternity clinics to skill acquisition centres, sinking of boreholes, construction of culverts and bridges, distribution of transformers and solar lights among others, just as over 200 students benefited from his scholarship scheme.
Asked if he is quitting from active politics having occupied sensitive political positions in the country, Gemade said no politician ever quits politics.
He said in Benue where politics have all kind of colours and changes, people like him are needed to put things in the proper perspective.
"I am not going to quit. If you are not an active practising politician, you can be a passive one advising those who are active. So I'm not quitting. If I quit, who will do all the things I wanted done," he queried.