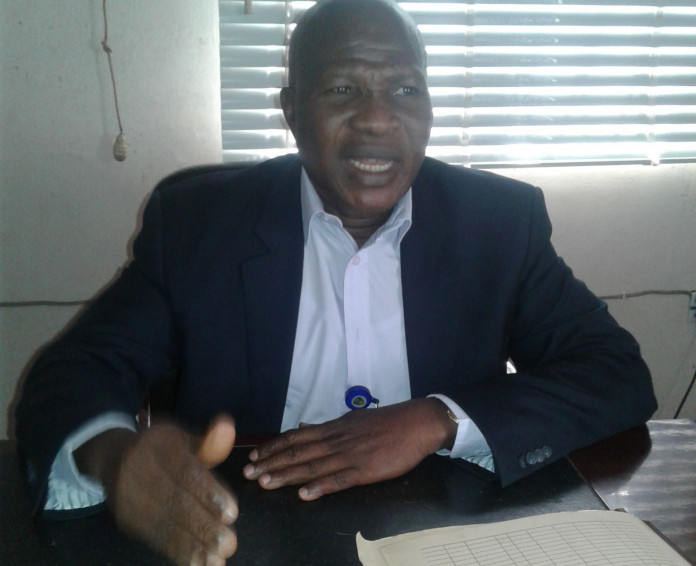 The National Agency for the Prohibition of Trafficking In Persons, NAPTIP, Makurdi Zonal Command, has recorded eight convictions so far in the year 2018 with 14 cases undergoing prosecution in court.
Assistant Director Intelligence and North Central Zonal Commander, Aganran Ganiu Alao disclosed this, Thursday, when he spoke to The Next Edition in his office at the command headquarters in Makurdi.
The Zonal Commander who is in charge of Benue, Nasarawa, Kogi, Plateau and Taraba states said the command has achieved a lot this year including the rescue of 86 trafficked persons.
According to him, "For this year alone, we have convicted eight persons for human trafficking, We have rescued and rehabilitated 86 trafficked persons and also processed 57 cases of human trafficking and currently we have 14 cases undergoing prosecution in court," he said.
Ganiu Alao explained that the eight person were prosecuted for various crimes ranging from Abduction, baby sales, child labour and child abuse.
He expressed worry that Benue has rampant and endemic cases of rape, child molestation, child abuse, child labour and elopement of underage but stated that the command is doing all it can to nip them in the bud.
Alao said the command under his watch in collaboration with Non Governmental Organizations, (NGOs) and Civil Society groups has carried out sensitisation of people particularly at the IDP camps which has become hot bed for some of these unwholesome practices.
He equally said the agency across the zone was tirelessly working in partnership with other security and sister agencies to reduce these illicit acts.
READ ALSO: Man, 20, docked over alleged sexual intercourse with goat
The commander praised the DG NAPTIP, Julie Okah-Donli and Governor Samuel Ortom for their effort and support in the fight against trafficking both at the national and state level and pledged the commitment of his staff to do more.
Alao also urged parents and guardians to take more responsibility and care for their children to help reduce the challenges of child abuse, child labour, trafficking among others.
"What I see here is a complete departure from what obtains in the South West, where I'm coming from. A lot of parents here don't care for their children. If you have brought somebody to this world, you should be able to take responsibility. People should bring forth the number of children they can cater for. This way, we will have less problems in the society."
He therefore stated that the command will begin vigorous campaign next year at the IDP camps and requires improved funding to supplement what is on ground.