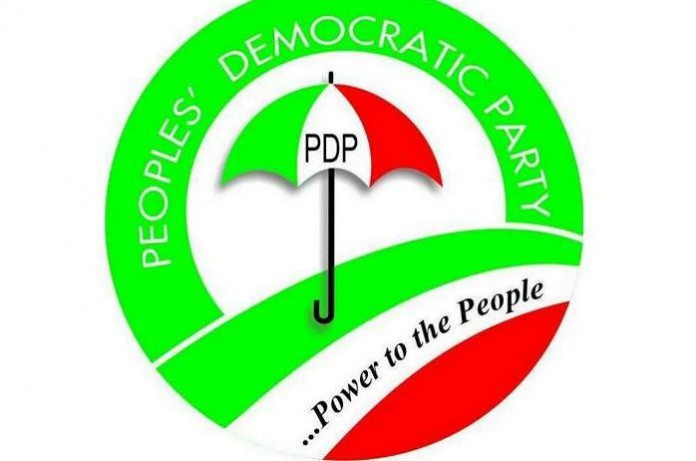 As the People's Democratic Party (PDP) holds its gubernatorial primary election in Benue State on Sunday,  seven aspirants, including the incumbent Governor Samuel Ortom will be slugging it out to fly the party's flag ahead of 2019 general elections.
Others contesting the election holding at the Aper Aku Stadium, Makurdi, include Mr. John Tondo; Mr. Gabriel Nyitse and Engr Felix Atume; Mr Joseph Iorapuu; former Director General of NAFDAC, Paul Orhii and Dave Iorhemba.
Speaking to our correspondent in his office on Saturday, the State Publicity Secretary of the party, Mr. Bemgba Iortyom promised that the party would hold a free and fair primary for all its aspirants.
He said out of the seven qualified aspirants contesting on the party platform, "delegates would look at their personalities, track records, antecedents and profiles to arrive at a credible decision as to who can fly the party's flag at the general election."
Bemgba who insisted that the party could not take things for granted said "other parties are going to field their strong candidates and we have a responsibility to also field our best."
READ ALSO: Ekiti election: Tribunal dismisses PDP's application for recount of ballot
He added that "we are relying on our delegates to do that for the governorship election and select the best out of the seven aspirants as to who will fly the flag."
He said the candidate must be one who can defeat other opponents and ensure that PDP became victorious at the general election come 2019.
He said accreditations of statutory and ad-hoc delegates for the indirect guber primaries would commence in Makurdi.
Bemgba said the party had cautioned all participants in the primaries to shun violence and be of good conduct but added that adequate arrangements had been made to provide security during the election.
He said the Nigeria Police Force, and other security agents would be on ground to forestall any rancour.
 He added that the Federal Road Safety Commission would be on ground to ensure a hitch free movement during the election.