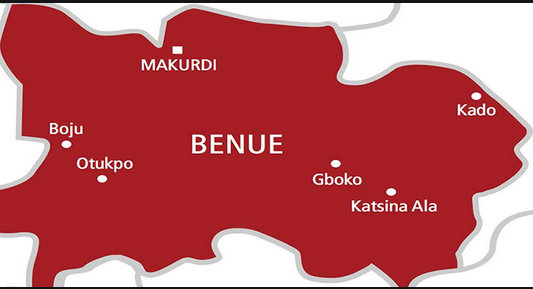 Benue State Environmental and Sanitation Agency (BENSESA) has decried the poor attitude of residents of Makurdi metropolis to the monthly environmental sanitation exercise.
Recall that Benue state government set aside the last Saturday of every month for sanitation exercise to allow resident clean up their surroundings between 6am and 9am. At this time, shops are expected to close while motor bikes, tricyclists, taxis and buses are not allowed to ply.
The General Manager BENSESA, Godwin Onah, who spoke on Saturday said the attitude of residents was not encouraging that it was an invitation to ill -health, more especially with the threat of Corona virus disease.
Onah who stated that residents were arrested for violating rules during sanitation exercise said it is worrisome that most residents show unconcerned attitude towards their environment.
He called on Benue residents to imbibe the culture of cleanliness to avoid attracting diseases to themselves and the society.
READ ALSO : Six Abducted Students Die In Bandits' Custody
Mr. Onah, who expressed satisfaction for the level of compliance among shop owners and traders, said all those arrested will face the law for defaulting to serve as deterrent to those who are lawless.
He said the agency would watch closely and take a firmer action on communities within the metropolis to curtail certain activities which could put the health of residents at risk.
The agency boss who lamented rising cases of cholera outbreaks in parts of the country said some environmental and health officials will be dispatched to inspect communities in the state.
The Next Edition reports that over 50 defaulters who were arrested during the exercise were still undergoing prosecution at a magistrate court as at the time of filing this report.