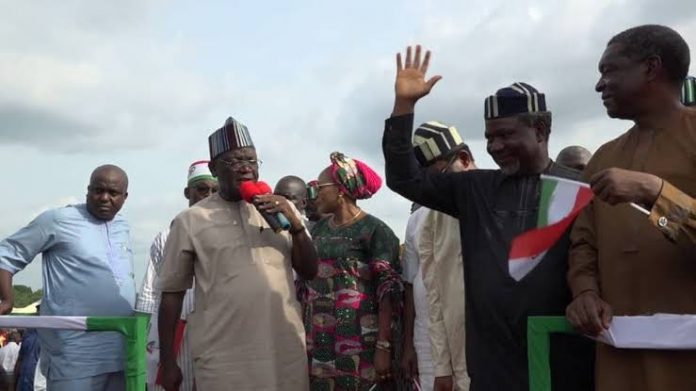 As part of preparations to retain power within the party come 2023, 21 governorship aspirants under the platform of the Peoples Democratic Party (PDP), have met with the incumbent Governor, Samuel Ortom, with a resolve to work together to produce an acceptable candidate for the party.
Speaking to journalists after the luncheon in Government House Makurdi, on Monday, Governor Ortom said he was sure that more aspirants would join the ranks of the aspirants in future.
He said the party would work towards producing a consensus candidate either in zones A or C, adding that if it becomes difficult to do so, the party will have no option than to go in for a free, fair and transparent primary.
The Governor explained that he invited all the gubernatorial aspirants the PDP for the 2023 to a lunch to discuss and agree to work towards a common goal.
"Benue State is united for Peoples Democratic Party. We remain committed, we appreciate Benue people for the support they have given us and we intend to build on the gains that we have gotten in the past.
READ ALSO: Breaking: Euro 2020 Final: Trophy Goes To Italy
"Today, I met with about 21 aspirants of the Peoples Democratic Party for the gubernatorial election and I've confirmed, looking at their antecedents, their age, their knowledge, their experience, their capacity, that they are competent, even more than myself to be governor of Benue State and I applaud them.
"We have chosen to work together knowing fully well that it is only one person that will at the end of the day be nominated as a candidate of our great party.
"We are united, we are unanimous that we shall work together. From information available to me, there are many others who intend to also join and at the end we may have more than 21 aspirants. PDP in Benue state is very popular and widely accepted by the majority of the people. We shall accommodate them all and ensure equity, fairness and justice," he said