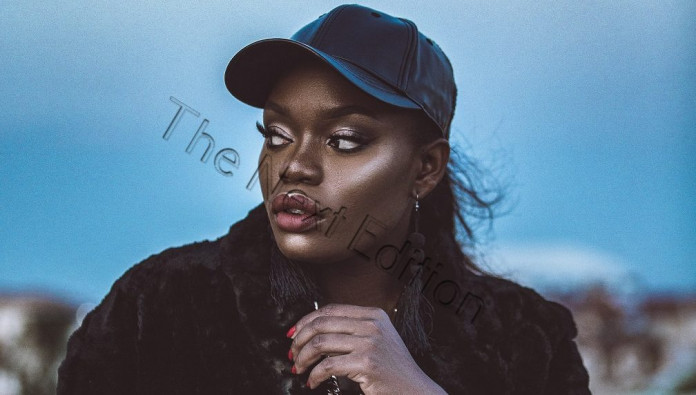 One year after she left the reality show, Big Brother Nigeria, multi-talented artiste, Bisola, has continued to reflect on the life-changing experience.
The singer and comedian, in her wildest dream, never thought she could get the amount of attention she enjoys today without Big Brother Nigeria.
She put her thoughts in a hearty Instagram post to her fans where she paid glowing tributes to her handlers, pan-African talent agency, Temple Management Company (TMC), for the huge role played in her post-BBN career trajectory.
Bisola wrote: "Today is a birthday of sorts for me. One year ago, I left the Big Brother House as runner-up and set upon a path that has been beyond my wildest dreams. People always ask me about my time in the house, but truth is none of us imagined the hype surrounding everything we were doing and how our lives were going to change. It still takes me by surprise when I travel around the world and people come up to me to wish me well and sometimes even quote things I said from a year ago.
"I went into the house with just one purpose which was to reach as many people and showcase my talent.
READ ALSO: BBNaija Bisola out with music video
"When I think of the things that my Big Brother experience has allowed me to do in the past 12 months, it is difficult to do so without overwhelming gratitude.
"It has connected me to my beautiful family, @thetemplecompany. It has allowed me greater selection in the kind of projects I do. It has given me the opportunity to add my voice to the plight of our young girls who have the smallest voices in our country. Most importantly, it has allowed me to be closer to all of you.
"I thank @multichoice_africa, @payporte and @dstvnigeria for the life-changing opportunity. I thank my mother, my sister @Adunola.a; my daughter, Leyla for their constant support. I thank you @biodunstephen And @thetemplecompany for always having my back.
"I thank each and every one of you for continuing to tolerate my craziness and allowing me to be myself. Trust me when I say you ain't seen nothing yet! I love you all. #NaTheWorkWeDeyDo#BeTheMovement #TMC #TMPL #BBNaija.