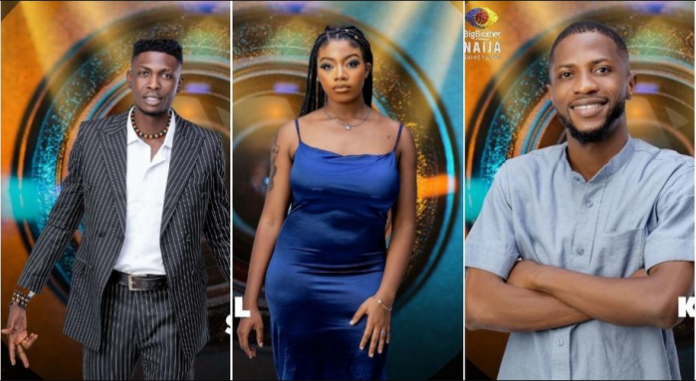 On the night of August 9, 2021, housemates Angel and Sammie got into a heated conversation.
This began after Angel kissed new housemate, Kayvee during a truth or dare game.
Sammie who has been interested in Angel expressed his displeasure at what happened.
According to him, she stooped low to kiss someone who just got into the house, while other male housemates were there.
"I should be jealous of course. She touched somebody. You don't even know this guy from nowhere. He only came in yesterday. She should have touched Saga or Boma," he said.
READ ALSO: Accept Pere's Relationship Before It Is Too Late, Housemates Advise Maria
Angel confronted him and told him to go for his ideal woman.
"Go for your Ideal woman. You have been slut-shaming me. I heard you." she told him.
She does not want to be involved in a romantic relationship with anyone despite their entanglement.
"I'm nobody's girl. I'm for the street." Angel said.
She warned the other housemates to stop trying to ship them together, she is not interested in a relationship.