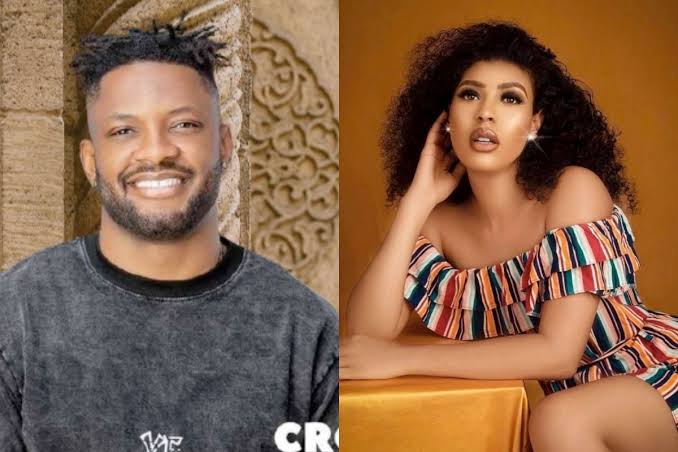 'Shine Ya Eye' housemates, Nini and Cross were involved in a heated argument early on Wednesday, September 15, 2021.
This led to an exchange of words between them with Nini trashing him.
"As big as you are, the smallest thing in your body is your brain. That's if you have anyone. f*cking id*ot.", she said to him.
The reason for the quarrel is still unknown and Cross was later seen in a corner crying uncontrollably.
READ ALSO: Singer Omah Lay Unfollows Girlfriend On Instagram Over Cheating Rumours
Whitemoney and Angel were seen trying to comfort him.
In a chat with Angel, he disclosed that he has dyslexia.
He said, "I'm not crying because of what she said to me, though it hurts me. I'm crying because you said I'm not all of these things she said."
"I don't like how I'm feeling, I'm messed up right now. I know a lot of people are smarter than me, I have dyslexia."
"Nine out of ten people are smarter than me academically. I'm 31-year-old and most part of my life I tried as much as possible to get by academically."
"I didn't know I was dyslexic till my cousin pointed it out and it's sad to see that part of me, but that's life."