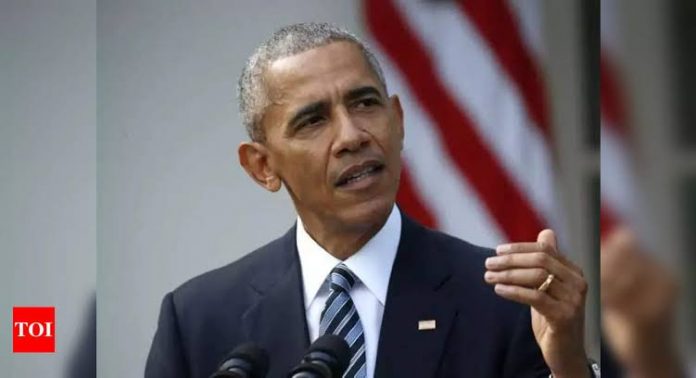 Former US President, Barack Obama, has announced on his Instagram page Thursday that his new memoir is set to grace bookstores in November this year.
Sharing a photo of the book titled, 'A Promised Land- The Presidential Memoirs,' Volume One, he revealed that it would be released on November 17.
He said "I've spent the last few years reflecting on my presidency, and in 'A Promised Land,' I've tried to provide an honest accounting of my presidential campaign and my time in office: the key events and people who shaped it, my take on what I got right and the mistakes I made, and the political, economic, and cultural forces that my team and I had to confront then—and that as a nation we are grappling with still."
READ ALSO: YES, NIGERIA IS COLLAPSING FORWARD
Obama also said the book offers some of his broader thoughts on how they can heal the divisions in the country going forward and making the democracy work for everybody, a task he says won't depend on any single president, but on everyone as engaged citizens.
The book is being published by Crown, an imprint of Penguin Random House and it covers the period of his early political career through the years spent in the Oval office, concluding with the successful operation on Osama Bin Laden, the terrorist leader.