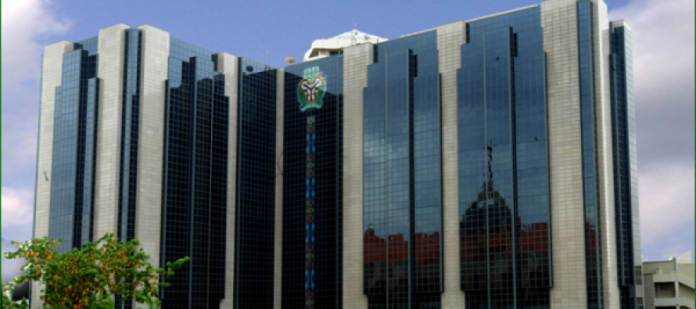 Despite a declining oil price, bank chief executives and the Central Bank of Nigeria said they were optimistic that the Nigerian economy would begin to record positive growth from the third quarter of the year as confidence continued to grow.
Speaking with journalists at the end of the Bankers Committee in Lagos, CBN Director, Banking Supervision, Ahmed Abdulahi, said while oil price remained an important factor in the Nigerian economy, building confidence based on indices such as availability of foreign exchange, declining inflation as well as an improved business environment would see to the growth of the economy.
"Although the economy is still in the negative, the size of the negative growth has reduced and it is almost obvious that by the end of the end of the third quarter there will be positive growth and there are a number of indices that are pointing toward that.

"Inflation is trending downwards. It is about 16.25 per cent from close to 19 per cent that it was. The exchange rate has largely stabilized, we are seeing convergence at both the Investors and Exporters window as well as the bureau de change rate. Confidence is increasingly building in the economy and generally because of the improvement in oil production and oil price the economy will remain robust.

"Oil price is an important factor in the economy but confidence in the economy and the ability of the economy to attract forex inflow, confidence will remain robust once the operators come in," Abdulahi noted.
The Investors and Exporters window which has been commended by operators in the Nigerian forex market as a major boost to liquidity in the market has seen a turnover of $2.2 billion since it was launched six weeks ago.
Abdulahi noted that the inflow of forex through the I and E window has not only increased liquidity in the market but has also helped in stabilizing the market.
This was corroborated by the Managing Director and Chief Executive of Stanbic IBTC, Dr. Demola Shogunle.
According to him, the liquidity in the system brought about by inflow from the I and E window has reduced the participation of the apex bank in the foreign exchange market, thus increasing confidence.
He noted that the share of the CBN in the foreign exchange market has so far dropped from 190 per cent in the past one year to about 30 per cent, adding that "we will get to the point where the CBN plays zero market share."
"It is not impossible depending on liquidity in the market, if foreign portfolio investors continue to bring dollars into the market. If exporters continue to bring dollars into the system, the CBN will keep its own dollars."

On multiple exchange rates in the system, Shogunle said "we are coming from a situation whereby forex was very scarce, we are coming from a situation whereby we have illiquidity in the market, now we have liquidity. Although we have about four rates in the market, but it is a matter of time."