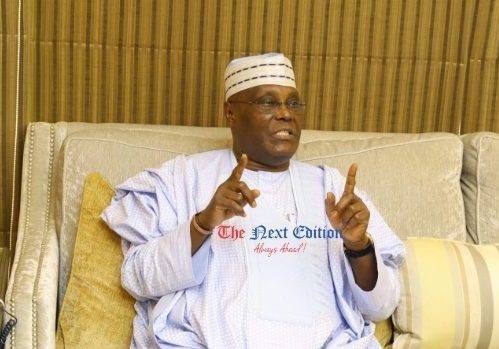 The presidential candidate of the Peoples Democratic Party, Atiku Abubakar, has denied paying any group to lobby the United States Congress to stop the inauguration of President Muhammadu Buhari.
He insisted that there was no truth in the claim that he spent $30,000 to hire a lobby group to persuade the United States Congress to stop for that purpose.
In a statement made available to journalists in Abuja by his media adviser, Mr Paul Ibe, Atiku accused the Buhari Campaign Organisation of being behind the report which he described as a "total fabrication and a shameless lie."
READ ALSO: BCO Urges Security Agencies to Probe Atiku Over Alleged Plot to Unseat Buhari
"The APC leaders are behaving nervously like thieves living under the fear of being exposed and shamed. They are now using fake news against me instead of focusing on defending themselves in the court.
"For a party that has broken the worst record in election rigging, the APC doesn't have any iota of integrity to be taken seriously by anybody.
"Atiku's court case has become their biggest burden because it exposes their integrity as a sham, and instead of defending their stolen mandate in court, they are now using fake news to divert public attention from the historic electoral heist they have committed against Nigerians," he said, adding that no amount of propaganda and fake news by the APC would stop him from pursuing his case in court to a logical conclusion.