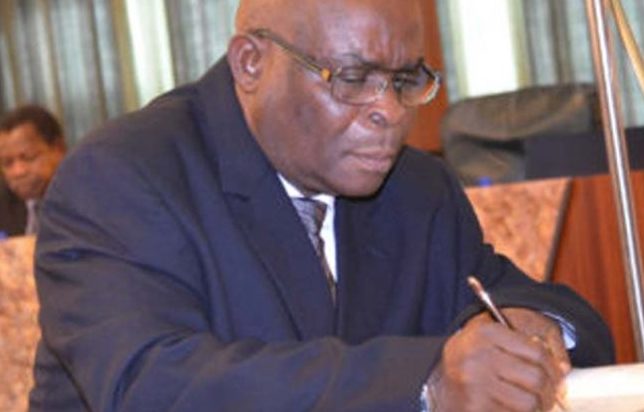 The Court of Appeal in Abuja has concluded hearing in the four separate appeals filed by the suspended Chief Justice of Nigeria, Justice Walter Onnoghen regarding his trial before the Code of Conduct Tribunal.
A three-man panel of justices led by Justice Steven Adah on Wednesday finally heard the appeals after three consecutive adjournments.
At Wednesday's hearing, Chief Adegboyega Awomolo, SAN, led the suspended CJN's legal team while Mr. Aliyu Umar, SAN, the Federal Government's team.
However, it was Chris Uche, SAN, a member of the appellant's team, who adopted and argued the briefs, while Umar did same for the respondent.
READ ALSO: JUST IN: Presidential Poll: Atiku Rejects Result, Heads to Court
Justice Adah, leading Justices Tinuade Akomolafe-Wilson and Peter Ige, said the date for judgment would be communicated to the parties when the judgments are ready.
The CJN is challenging the jurisdiction of the CCT to hear the charges against him as well as the ex-parte order on which President Muhammadu Buhari relied on to suspend him and appointed Justice Tanko Muhammad as the acting CJN.
He is also challenging the CCT's refusal to be bound by the orders made by the Federal High Court and the National Industrial Court directing it to halt his trial and finally, Onnoghen is challenging the arrest warrant issued against him by the CCT on February 13.