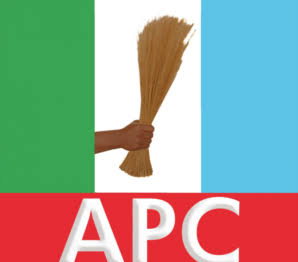 The All Progressives Congress (APC) has said that it will contest lost votes through alleged manipulation, especially in Ebonyi South Senatorial District, despite Gov. David Umahi's victory at the poll.
The state Chairman of the party, Chief Stanley Okoro-Emegha, made the disclosure on Tuesday, while addressing journalists on the outcome of the National Assembly
polls in the state.
Okoro-Emegha said that the party had made necessary representations to the Independent National Electoral Commission (INEC) over the votes lost to alleged opposition manipulations.
"You cannot say that a child who won N200 million lottery, for instance, does not need such money because he is 11 years old.
"The number of goals scored in a football league is important, despite the garnered points so we need all our legitimate votes.
READ ALSO: U.S Extends Tourist Visa Validity For Nigerians To 60 Months
"We would not abandon our mandates, especially at Afikpo North and South Federal Constituency, because the governor won the senatorial seat," Okoro-Emegha said.
He expressed the confidence that INEC would adequately address the party's grievances because it had enough evidence to authenticate its claims.
"This is a transition period and all political parties have the liberty of pursuing their rights as it concerns the elections.
"We have evidence of manipulations by the opposition and confident that our grievances would be addressed fairly," he said.
Okoro-Emegha said that the party would, however, not be unruly in seeking redress but explore legitimate means.
"The governor, who is the leader of APC, always urge us to be peaceful but that should not make our meekness to be taken for granted.
"We thank our teeming supporters, who massively voted for us and assure them that all manipulated votes would be retrieved," he said. (NAN)