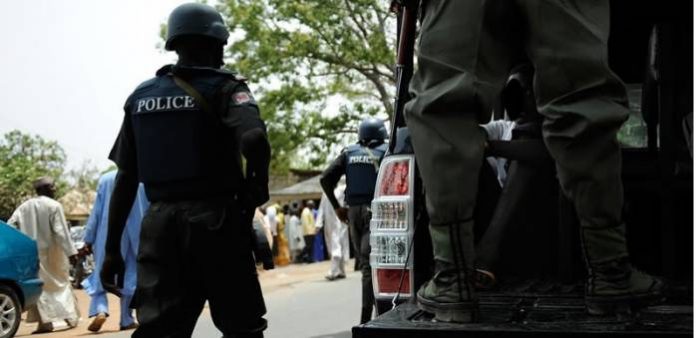 The Anambra Police Command says it has no hand in the murder of a middle-aged man at Ogidi, Idemili North Local Government Area of Anambra.
The Command's Public Relation Officer, DSP Tochukwu Ikenga, made the claims in a press statement made available to the News Agency of Nigeria (NAN) on Friday in Awka.
Ikenga was reacting to what he called "a misleading report" in an online newspaper (not The Next Edition), which said that security agents were involved in the murder on Thursday, March 16, 2023.
He said that the attention of the Anambra police command has been drawn to a misleading story online, purporting that security agents from the Department of State Services were responsible for the murder of the middle-aged man.
READ ALSO: LP Alleges Plans To Snatch Its FCT Senate Seat
Ikenga said that the information is misleading and that the Command owes a duty to the public to correct the erroneous impression.
He explained "The deceased was shot by a member of the Vigilante group in the area. On receiving the report at about 02:00hrs, the Police moved in swiftly and effected arrest of the assailant who was found with a Pump Action Gun.
"The assailant was disarmed and taken into custody for interrogation and comprehensive investigation," he said.
The Statement also said that the Commissioner of Police (CP) on Election duty in Anambra State, Aderemi Adeoye, commiserated with the family of the deceased, and assured the public that investigation into the case will be swift and thorough and the assailant arraigned in court to face justice.
He urged the people to remain law abiding as the Police command will always protect their fundamental human rights.