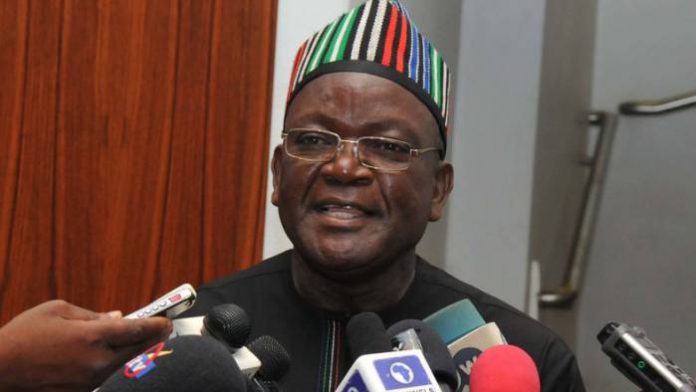 Chief Press Secretary to the Benue State Governor, Mr. Terver Akase has stated that his boss, Governor Samuel Ortom, has absolute belief in the rule of law and does not shield his appointtees from investigation by anti graft agencies.
Mr. Akase said this while speaking to journalist on phone, in reaction to the arrest of the Principal Private Secretary to Governor Ortom, Steven Amase and former Commissioner for Works, Transport and Energy, Emmanuel Manger on allegations of diversion of fund.
Amase and Manger were arrested by the
Independent Corrupt Practices and other Related Offences Commission, ICPC for diverting over N4.8 billion, an amount meant for construction of Imande Akpu-Gbajimba road, in Guma local government area of Benue state.
Akase said "my boss believes in the rule of law and for this reason, anytime any of his aide is accused of any fraudulent act, he does not shield him from investigation and prosecution."
He said the allegation against the Governor's aide is mere accusation saying the onus lies on the accuser to prove beyond reasonable doubts that the accused is guilty.
He however maintained that no appointee of the Governor has been convicted since the inception of his administration.
"It is normal in law that if any anti-graft agency accuses anyone of corrupt act, it is left to that person to avail himself and defend the allegations. A person is assumed innocent until convicted by the court", Akase said.