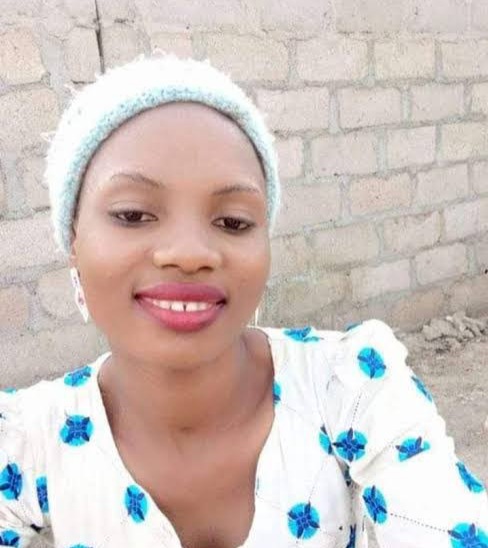 The Christian community in Benue state has condemned strongly the burning and killing of a female student, Deborah Yakubu, by mob action in Sokoto state.
Some Christian leaders who spoke to the Next Edition, in Makurdi, describe the act as barbaric and evil saying it was one death too many.
Deborah Yakubu, a student of Shehu Shagari College of Education, Sokoto, was Killed for allegedly insulting the leader of the Muslim faith, Prophet Mohammed.
In a video that started trending on social media on Thursday, a mob of young people was seen hauling stones at a young lady while chanting "Allah Akbar" after which they set her on fire.
The video has, however, been greeted by nation wide condemnation with some people demanding that the culprits must be punished and justice done.
Speaking in Makurdi on Friday, the Chairman of Christian Association of Nigeria, CAN, Benue State chapter, Rev. Akpen Leva, condemned the act describing it as cruel.
Revd Leva who urged government to quickly institute a commission of inquiry also called on the school authorities and Sokoto CAN to investigate the matter thoroughly.
"I Condemn that cruelty that was meted on that innocent lady. Nobody was able to produce any video or any proof that she insulted the prophet and the burning and killing of that lady is not good. I want to condemn that in totality and I want to urge the Sokoto state chapter of CAN and the school authorities to investigate that thoroughly so that we will know the true story of what happened.
"Government should, as a matter of urgency, set up a Commission of inquiry to investigate the death of that young lady and possibly, arrest the culprits because what they have done is not good. I condemn it in totality."
He prayed for the consolation of her family members and the ECWA church in general, asking God to console them.
Also reacting to the incident, the Vicar General Pastoral and Director of Communications, Catholic Diocese of Makurdi, Rev. Fr Moses Iorapuu while condemning the act said "This is one death too many and I'm pained."
He urged all Muslim leaders to join their voices in condemning the act and demanding for justice.
"I watched the video, I read the communication from Bishop Kukah of Sokoto Catholic Diocese and another from the Sultanate condemning the act. I also condemn the act. It is one bad behaviour that makes it increasingly difficult for this country to continue to live as one nation.
"And any act that is related to Islamic fundamentalism increases the fears on those of us who are not Muslims in entrusting this country in the hands of Muslims and Muslim leaders. So, it continues to widen the division that already exists and it makes healing very difficult.
READ ALSO: Buhari Reacts To Sokoto Killing, Says Violence Does Not Solve Problems
"And most importantly, we must understand that we have many christian girls who have been kidnapped and have not been released, including Leah Sharibu and many others who are of Christian faith. And we have many priests who have been killed by Islamic fundamentalists. And even when they are killed by herdsmen, these herdsmen are also related to Muslims.
"So, it's becoming increasingly difficult for anyone to disassociate this act from the official position of Islamic leaders. So, those who are Islamic leaders must come and protect those who are non Muslims within their domains and condemn this act in clear terms, black and white so that the acts of these people will be disassociated from the leadership and from what Islam stands for.
"If not, it will become also increasingly difficult for us religious leaders to turn in our own young people who are capable of doing the same thing.
Rev. Iorapuu who insisted that all citizens of Nigeria deserve equal protection said "any evil act must come under the force of the law. So, we expect that the law will take it's course and those who committed the act are punished and justice is done.
Also the Pentecostal Fellowship of Nigeria, PFN, in Benue, has condemned the incident with a call on the governments, at all levels, to tackle the issue of security with all seriousness and sincerity.
The Chairman of PFN, Makurdi branch, Rev. Paul Ochomma, who spoke to the Next Edition on phone said "We are not happy about the incident. We call on the government to look into the security of this nation and put a stop to these unnecessary killings. So we condemn the act in totality."