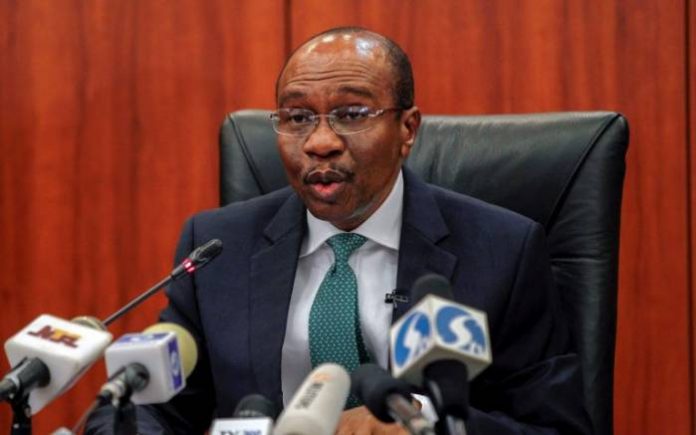 Against projections by some experts, the Monetary Policy Committee (MPC) of Central Bank of Nigeria (CBN) has increased the monetary policy rate by 100 basis points to 17.5 per cent.
This is contained in a communiqué issued at the end of the first MPC meeting in 2023, in Abuja on Tuesday.
CBN Governor, Mr. Godwin Emefiele, who read the communiqué said that the previous increases had yielded results, with the slight drop in the inflation rate recorded in December 2022.
The News Agency of Nigeria (NAN) reports that the committee, however, held all other parameters constant.
While the Assymetric Corridor of +100/-700 basis points around the MPR was retained, the Liquidity Ratio of 30 per cent and the Cash Reserve Ratio (CRR) of 32.5 per cent were also retained.
NAN also reports that the MPR had witnessed four consecutive increases, from 11.5 per cent in early 2022 to 16.5 in November 2022.
According to Emefiele, the committee deliberated on whether to hike rates further or hold on to examine the impact of the past increases.
"The options considered were primarily to hold the rate or tighten it further to consolidate the previous gains.
"However, the MPC noted that loosening the rate would gravely undermine the gains of the last four increases, hence the hike in rate," he said.
READ ALSO: Buhari Opens 32-Metric Tonnes Per Hour Lagos Rice Mill
NAN reports that some financial experts had projected that the apex bank would most likely retain the previous rates.
According Umhe Uwaleke, a Professor of Capital Market at the Nasarawa State University, Keffi, increasing the MPR can jeopardise economic growth.
Uwaleke said that the MPC was likely to hold all the existing parameters for two reasons.
"One, historical evidence suggests that the MPC seldom adjusts policy rates in January, due to the need to allow the markets to stabilise in the new year.
"Secondly, inflationary pressure is beginning to reduce as seen in headline inflation numbers for December 2022, not only in Nigeria but also in the United States of America.
"I do not advise a further hike in MPR, as doing so beyond the current high rate of 16.5 per cent is capable of jeopardising economic growth," he said.
An economist, Dr Tope Fasua, urged the CBN to shun temptation to further increase the rates.
Fasua suggested that the rates should be retained and be guided by market trends, adding that constantly increasing interest rate could spur recession.
"I hope they hold the rate as it is and watch what happens.
"Already, inflation trended down 0.14 per cent; they may be tempted to further increase rates to accelerate the fall.
"But, they need to now think about the fact that constant raising of interest rates could spur recession, as life becomes harder for manufacturers," he said. (NAN)