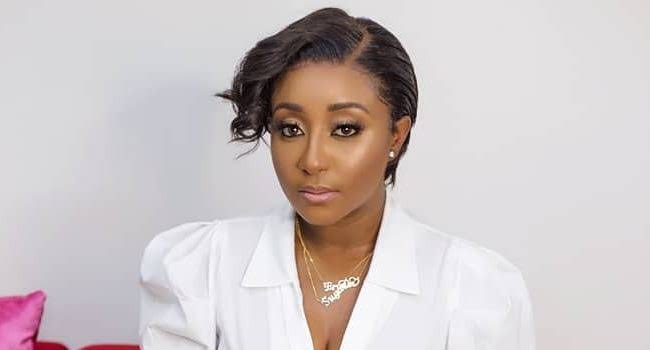 Nollywood actress, Ini Edo, has welcomed a baby girl through surrogacy.
The actress revealed that she chose this path to motherhood in an exclusive interview with blogger, Stella Dimoko Korkus, on December 3, 2021.
She said, "Yes I do have a daughter and I had her through surrogacy. The Eggs are mine and so genetically she's my blood. I chose this path to fulfil my dream of becoming a mother."
The movie star also debunked the rumors that her daughter's father is a married man and revealed that she opted for a donor to avoid future conflicts.
"I opted for a donor for me and my baby's peace of mind."
READ ALSO: Israeli COVID-19 Expert Urges Patience In Assessing Omicron Variant
"Another major reason I opted for a donor is that it scares me so much when I see banter and controversies between a mother and a father over a baby in public forums or when I see the man insisting he wants his child if things don't work out between both parties."
If asked if she would flaunt her daughter on social media, the actress said she hopes to keep her off the media and also keep everything about her private.
The actress described her journey of motherhood as an awesome experience, one she is grateful to God for.
She revealed that she has a good number of eggs still frozen incase she decides to do surrogacy again or carry her child herself despite having miscarriages in the past.
Ini Edo also recommended surrogacy for people who find it difficult to conceive.