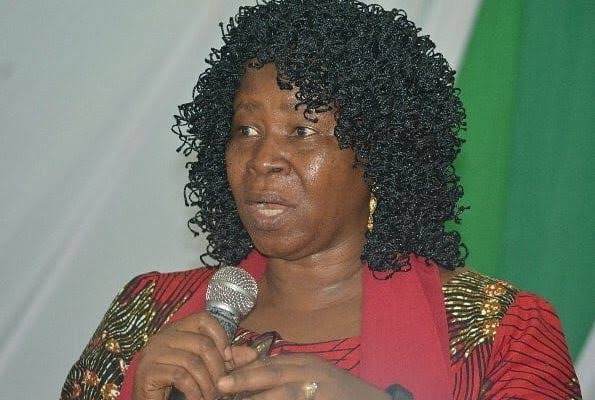 …Makes Case For Leah Shuaibu, 112 Chibok Girls
ActionAid Nigeria has called on the State Government to prioritise improved security for children in schools and ensure a quality educational system.
The Country Director, ActionAid Nigeria, Ene Obi, stated this in a statement to address the State of the Nation especially as it affects women, girls, People With Disabilities, (PWDs) and communities.
ActionAid Nigeria also called on security agencies to adopt intelligence, power, and non-financial negotiation to bring back the remaining 112 missing Chibok girls and 1 Dapchi girl, Leah Shuaibu.
The country Director observed that insecurity has continued to rise in Nigeria, with many records of insurgency attacks, kidnapping, armed banditry abductions and killings, with scores of deaths both within the military and civilians, especially in the Northern and central part of the country.
"The rising cases of abduction of school children is alarming and will further disparage stakeholders' efforts at reducing the rate of out-of-school children in Nigeria, particularly, the girl-child. Schools are now seemingly unsafe for girls and give parents undue justification to force their girl-child into an early marriage."
She said government must match words with action to ensure that children feel safe in schools at all times.
Ene Obi also stated that ActionAid Nigeria recognises the efforts by the current administration to move the country forward, particularly at an unprecedented time when the world is battling a pandemic.
According to her, cases of COVID-19 have continued to spiral in the country because despite the COVID-19 Disease Health Protection 2021 law which mandates the use of face mask in public places, citizens are yet to fully comply to the COVID-19 protocols.
She observed that many Nigerians are seen on the streets and at markets without facemasks.
She further expressed some reservations that "Impromptu regulations such as NIN registration has put many Nigerians on the edge and at risk of contracting the deadly virus, as overcrowding has been reported for many months running, at many registration outlets.
The Organization therefore urged the Federal Government to set a realistic timeline for the NIN registration to prevent a pandemonium and overcrowding of public places such as the registration centres.
READ ALSO: Foodstuff Traders End Supply Embargo To Southern Nigeria
She implored all citizens to adhere to the minimum standards of COVID-19 prevention, wearing facemask, hand washing and maintaining physical distance in public spaces.
"We also recommend that the National Primary Healthcare Development Agency (NPHCDA) ensure its multifaceted approach to registration & administration of the COVID19 vaccine be inclusive, recognising citizenry in excluded communities; whilst the National Orientation Agency works with other stakeholders to eliminate perceived myths about the COVID19 vaccine.
"We recommend the overhauling and restructuring of the security architecture to create real changes and avoid putting an old wine in a new bottle; funding, equipment, boosting the morale of the men in the field among others should also be revisited."
The organization also stated that, community ownership is key to winning the insecurity battle as evidenced by ActionAid Nigeria and state partners Community Action Response Teams (CARTs) piloted in 24 communities in Kogi and Nasarawa state.
"On anti-corruption, action should be matched with rhetoric. Although the Framework for the Management of COVID-19 Funds was established, emergency spending creates opportunity for corruption to thrive as seen in the case of the NDDC.
"We call on the federal government, anticorruption agencies to ensure the implementation of emergency fund management protocols and bring defaulters to book.
"Government poverty alleviation programmes should also be implemented with utmost transparency and accountability and full publication of government allocation to tiers of government should implemented.
"We admonish the Federal and State Governments to expedite actions to make local government councils autonomous to fast-track rural development, strengthen agriculture, create employment to reduce rural-urban migration."