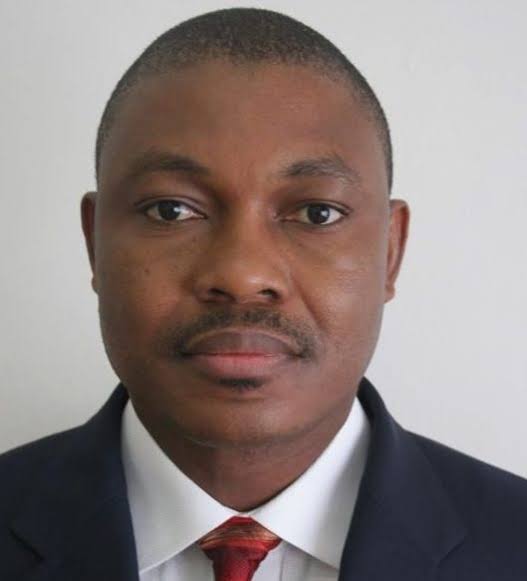 Mallam Nasir el-Rufai must be a very angry man each time he visits Abuja. He would be upset at the turn of events in a city he staked his life and reputation. He would bemoan a wasted effort.
Abuja, a city that was planned as a model urban and administrative centre is fast turning into an urban commercial slum. A city that once saw discipline as a totem now hugs brigandage with fanfare. It has become a city where impunity does not only swagger on the streets but rules the waves. El-Rufai must be sick with pain seeing his efforts come to naught.
The now Kaduna State governor did not build Abuja, neither was he the one who designed it; but he was the one who ensured that what was not on paper was not on ground. Whatever was not on the masterplan when he was on ground, he ensured it never sprouted in the Federal Capital Territory (FCT). If it did before he came, he would uproot it. He was a mayor that brooked no nonsense. He was not liked by typical Nigerians, but he was a darling to those who appreciate the fact that obedience to law is key to sound living.
Abuja was a delightful city. Even its suburbs had class. Streets were wide and clean. It was a city of boulevards. It was green even with massive development. The air was fresh. Asokoro, Maitama, Jabi and parts of Utako were like the scriptural Garden of Eden. Just 13 years after el-Rufai left the sprawling city,Abuja has turned brown with dust and would soon be black with soot if immediate cleansing is not carried out. Asokoro is losing its serenity; Maitamais fast losing its quiet; Utako is now a global motor park and a greater part of Jabi has become a market of all sorts. Lagos will soon welcome Abuja into the league of mad cities.
Abuja was a city planned with clearly designated residential and commercial areas. It was illegal to put up a commercial property in a clearly designated residential area and it was mortal sin to erect a permanent structure in a designated green area or above a public utility like sewage duck and waterwayor trunk lines for electricity and water supply. Attachment of any kind was not allowed. There were designated motor parks and clearly defined traffic routes for certain categories of commercial vehicles. These things are now in the archives; they no longer apply.
Originally Abuja was not meant to be a commercial territory; that was why commercial facilities that would serve residents and workers were designed to be out of the main city area. The city proper was to serve purely administrative purposes with complementary residential areas forming a cordon. Relevant services were also allowed with strict controls; and markets were located in areas that would serve the residents but not constitute a nuisance to the environment. Now shops and markets compete with offices and residential spaces in the main area. Also, shops and markets are the signposts that welcome people to the suburban areas which have now become monumental slums. Abuja has lost its allure!
Apart from the very congested areas like Garki, Wuse, Gwamrimpa, Jabi, Apo Extension and Utako which have all lost their original status as residential areas, a place like Asokoro that used to be an elite zone is gradually being defiled. A long stretch of Yakubu Gowon Crescent from the ECOWAS Secretariat through the AYA roundabout to where it terminates at the Gwarimpa/KubwaExpressway is seriously competing with Karo, Nyanya and Mararaba.
Gwarimpa used to be known as the largest single residential estate in the West African sub region, if not the entire Sub Sahara Africa, but the way it is going, it would end up as the single largest urban slum in Africa. Only the inner streets retain some semblance of a residential area. Third Avenue, for instance, had long lost its essence and may never recover given the kind of structures springing up there and in the adjourning neighbourhood. Some of the green areas have been reclaimed and brick and mortar structures have taken over the spaces.
Residents of these areas are now breathing fouled-up air oozing from the drainsdue to the activities of irregular developers and petty businesses in an area that was supposed to be purely residential. The drains were meant to channel flood water from the upper parts into the ravines in the green areas. In the Gudu – Apo Extension – Logogoma stretch, the number of residential estates, commercial properties and the volume of human and vehicular traffic on the narrow roads in these areas make accessibility a nightmare, especially during rush hours.
Currently Abuja seems to be a city on auto-pilot. No one seems to be in charge even though there is the Federal Capital Territory Administration (FCTA) and also the Federal Capital Development Authority (FCDA). The former is the governing arm that administers the FCT and the later is the development arm which oversees infrastructural and physical development of the territory. Both agencies are still there, but do not seem to be truly alive to their responsibilities. It goes without saying that when the owner of the property seems not to be around, rodents and reptiles become landlords. That is the fate of Abuja today.
Although all the official security and enforcement agencies have their headquarters in Abuja, the city is fast becoming one of the most lawless metropolitan cities in the world. These agencies function much more as administrative outfits than law enforcement organs. The Nigeria Police Force (NPF), the Federal Road Safety Corps (FRSC), the Nigeria Security and Civil Defence Corps (NSCDC), the Vehicle Inspectorate Office (VIO) and other agencies that are supposed to regulate activities in the territory and sanction offenders/defaulters are just half awake. When impunity reigns without a challenge, it becomes the law. Impunity has become lawful in Abuja. It's a shame!
Motorists and developers are laws unto themselves. No place is sacred anymore.
READ ALSO: Media Practitioners Must Urgently Salvage Their Trade From Charlatans – Akpandem James
Commercial vehicle drivers have nothing to do with traffic laws and they are scarcely arrested and sanctioned for traffic offences. Motor parks spring up anywhere commercial vehicle drivers feel they could create one. The entire area surrounding the Federal Secretariat is lined with commercial vehicles which occupy a greater part of the roads, soliciting for passengers. They park on bridges too, narrowing them to just one lane. This is the scenario almost everywhere there is large traffic of persons.
Every road intersection in the main city is now lined with commercial vehicles waiting for passengers; commercial buses no longer have designated bus stops, they pick passengers wherever they are available, and do so waiting in the middle of the road. They block traffic flow and are not bothered. The bigger buses have no business with traffic lights. They do all these because no one cares to call them to order.
Those in the city can be said to have developed some lawless attributes but they also are afraid of sanctions. Whenever law enforcement agencies decide to do their work sanity returns, but the moment enforcement is relaxed madness races back. It has happened a few times. Keke operators were a big menace all over the city; but when they were banned from certain areas, they stayed off and remain so till today. When the traffic enforcement agencies decided to apprehend those who regarded traffic lights as fancy lamp posts, there was sanity during the brief period they were on duty. When they relaxed, the madness returned and has remained so. It is because of lack of sustainability of enforcement that these vices persist.
Bedlam lives under the AYA Bridge in the Asokoro end, in the morning and evening hours, and the entire surrounding areas have become a massive motor park where vehicles heading out of the city to areas along the Nasarawa/Kaduna and Gwarimpa/Kubwa routes pick their passengers. That motor park is stretching towards the ECOWAS Secretariat for those heading inside the city. The right-of-way between the first set of apartments of the OAU Quarters and the road has been converted by taxi drivers into a parking lot and the entire area has been taken over by street traders and touts. The peace of the area has been shattered by the activities of commercial vehicle operators, commercial outfits, street traders and hoodlums.
Shanties are springing up on the other side towards Rano Filling Station and uncompleted structures that litter the area towards the precincts of Aso Rock provide shelter for all sorts of characters who have become security threats to those living around that section of Asokoro. Indeed criminal activities have soared in the area in the last few months following the changed status of the district.
Just as in most urban centres in the country, development control in Abuja is no longer effectively managed. Illegal structures, shanties and attachments spring up in the most unlikely of places; and nothing happens. Enforcement agencies have turned themselves into adversaries of the system. They care less about what happens; everyone is on their own. If they bother at all, it is not to sanction and save the system; it is to benefit from the situation. So offenders weigh the cost/benefit scenario and take the best option.
The best option usually is to see law enforcement agents as adversaries, and then apply the admonition in Matthew 5: 25, which say: "Settle matters quickly with your adversary who is taking you to court. Do it while you are still together on the way, or your adversary may hand you over to the judge, and the judge may hand you over to an officer, and you may be thrown into prison." Once the settlement is done, both the offender and the "adversary" are at peace and all is well.
Questions are being asked if actually there are still authorities in charge of directing affairs in the FCT. If there are, how come the situation has degenerated to this level without any concrete effort being made to arrest it? It would however be unfair to assume that the FCTA is completely inactive; at least some of the arterial roads that had long been abandoned are being worked on with some already completed. This has helped in opening up new areas and slightly easing traffic in the Central Business District.
However, it seems that the current FCTA is more interested in opening up new areas than maintaining the existing zones. As it is, even the newly opened areas are also being affected by the virus currently ravaging the older zones. The impunity walking the streets of the main city is also patrolling the new areas and might be worse off since these areas are largely inhabited by either those moving from the worse affected areas of the Nasarawa axis or new entrants into Abuja, arriving with the mentality of wherever they are coming from.
Crime and irregular development are often "good friends." They go together. The quality of development, maintenance and enforcement of rules/laws determine the level of criminality that trails a city. It is much easier and cheaperto prevent criminality from settling down than dealing with a situation where it has already taken root.
Given the way the Abuja was planned and the amount of resources pumped in to get it to the status it attained before and during el-Rufai's tenure, it would be very difficult to try to restore the city if it is allowed to degenerate further. A stitch in time, it is commonly said, saves nine!
• Mr James, a Communications Consultant, lives in Abuja ([email protected])